Starting a Self Storage Business in 2023: Ultimate Guide
In this extensive guide, we delineate how to start a self storage business.
The self storage industry is a rapidly growing market that provides vital services for individuals and businesses who need to store their belongings. There are various self storage units available and several ways to start your own self storage business.
To start a self storage business, one must first understand the basics and then learn how to run a self storage business. This entails finding out what the market needs and identifying potential customers.
As complex as these may seem, we've compiled all you need to know and how to go about the entire process in this extensive guide. We'll walk you through the process of starting your self storage business. We'll cover the basics of a self storage facility, how to find a location, and what you need to get started, including setting up reliable self storage software.
Before outlining the process of starting a self storage business, let's examine what the self storage niche entails and associated trends.
A self storage business is a venture that provides consumers with their own space to store goods. The enterprise has exploded in popularity over the past few decades, hitting a global market value of $51.32 billion in 2021.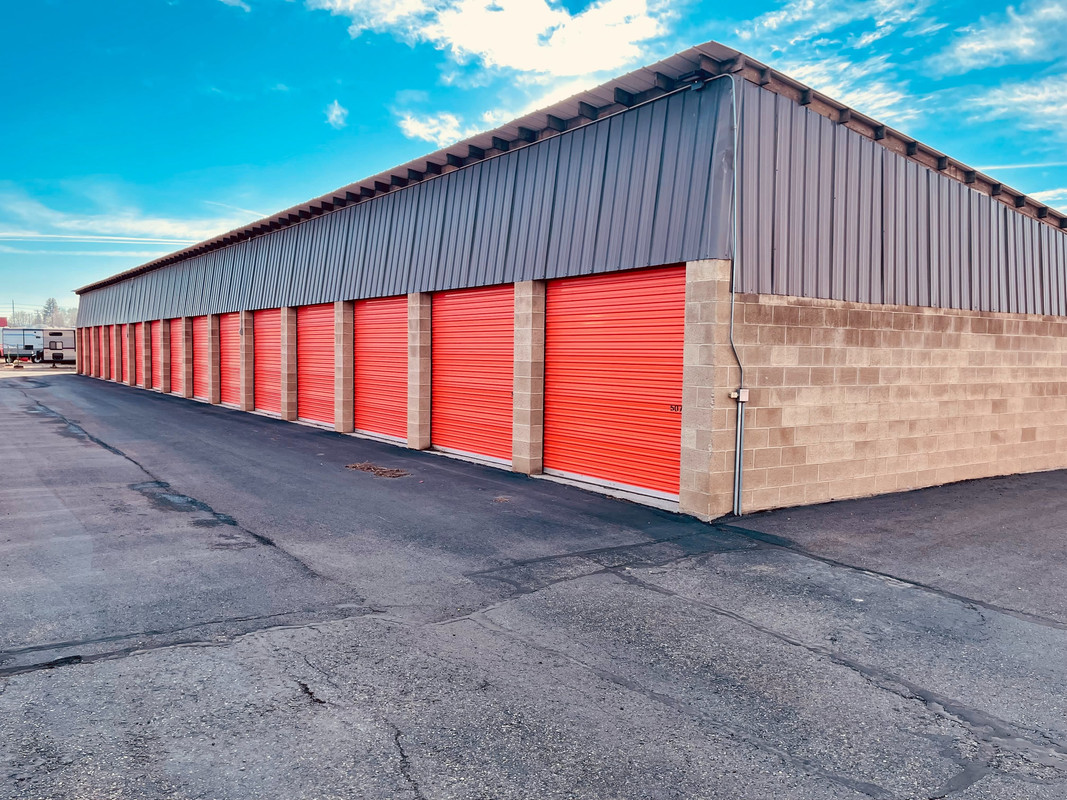 A Chron report indicates that over 80% of self storage facilities are privately owned and operated. This means people use private self storage facilities for storing their belongings more often than government-owned enterprises — the latter make up only 30% of self storage clients.
Customers who require storage space for travel or a temporary move tend to take advantage of the ease and adaptability offered by self storage services. Similarly, businesses typically deem renting a storage container as a more cost-effective means to accommodate their goods than moving to larger quarters.
With self storage, there's no binding long-term commitment, and this in itself is a significant selling point that attracts patronage. Notably, the average person rents storage space for 11 months, and the average business rents for 24 months. This flexibility makes it a good fit for a wide variety of customers' demands.
A self storage business is usually successful because it provides an essential service that many people need. The more people who need this service, the better for your business.
If you decide to start a self storage business, know that you won't be alone. The need for storage space has increased in recent years, leading to the proliferation of storage facilities in unexpected places like shopping malls and downtown areas.
A fairly recent Multi-Housing News post opined that the self storage industry is more resilient to economic downturns than most sectors of the real estate market. Self storage units continue to be a valuable solution for the storage needs of modern society as more and more people relocate and need somewhere to keep their valuables.
Want to learn more about self storage investment, check out the below figure from Self Storage Association Asia.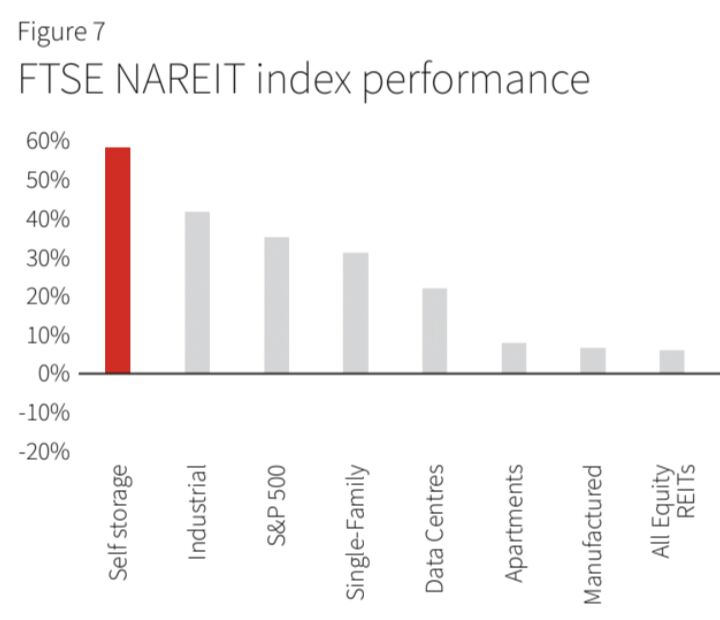 There are speculations that the self storage market presents fewer complexities than residential housing since the human element is less pronounced in the former. A facility manager may have to deal with tenants, for instance, if they can't keep up with payments, but otherwise, their paths rarely intersect. However, it's not a passive investment and has more in common with retail than real estate.  For more data-driven insights on why investing in self-storage is a wise decision, check out our self storage industry statistics.
This section discusses all you need to know about how to run a self storage business. At the same time, we'll also give some tips on how to start a self storage business with no money.         That said, here are the necessary steps when starting a self storage business: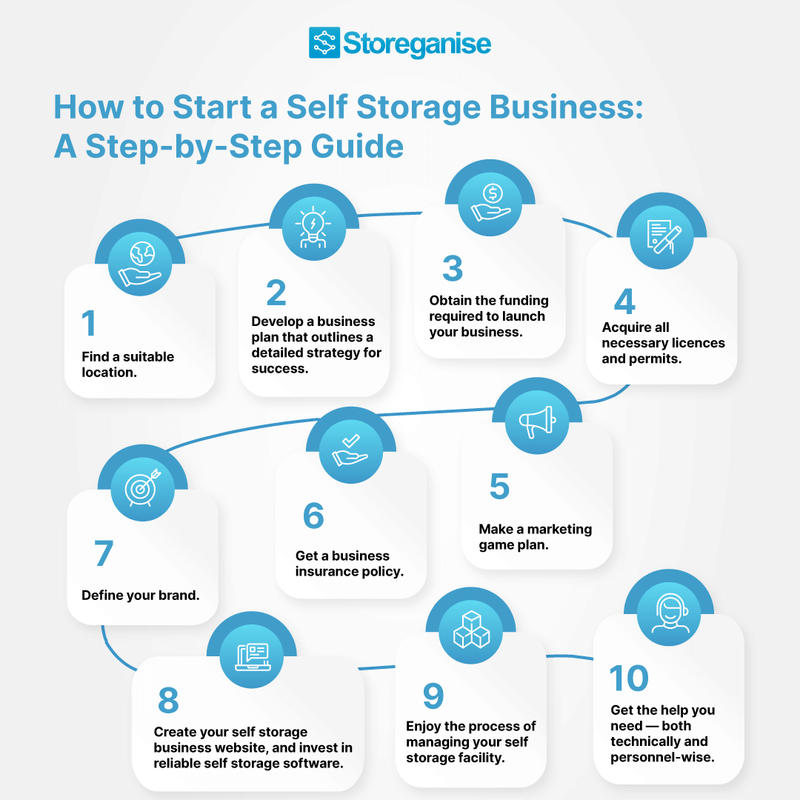 For a company to be successful, it must first be able to meet a need in the market.
Customers may be hard to come by if you set up shop in an area where the demand is already satisfied. On the other hand, if you pick a spot with commercial potential but few existing businesses, you increase your odds of attracting and retaining customers. Hence, it's vital to identify your options before settling on a spot.
It's no secret that densely populated regions have a greater need for self storage options. Cities with a variety of housing options benefit greatly from them as well. Similarly, people downsizing or staying in an apartment temporarily often choose to keep their items in storage until they can move into a larger dwelling.
In summary, ensure a sizable customer base in the area before settling on a permanent site for your company. Also, see if any nearby storage facilities aren't in use and may benefit from some redesign or upgrade.
Including critical information about your self storage business in your business plan is crucial. Your business plan needs to outline everything from your target market and how you want to reach them to how you intend to run your company financially and operationally in the first few years.
When starting a business, every company needs a business plan. A credible business plan is crucial to attracting investors or acquiring funding from outside sources, with most financial institutions requiring one before loan approval. A well-thought-out business plan can serve as a powerful catalyst for your company's development by helping you reach your goals and circumvent potential roadblocks.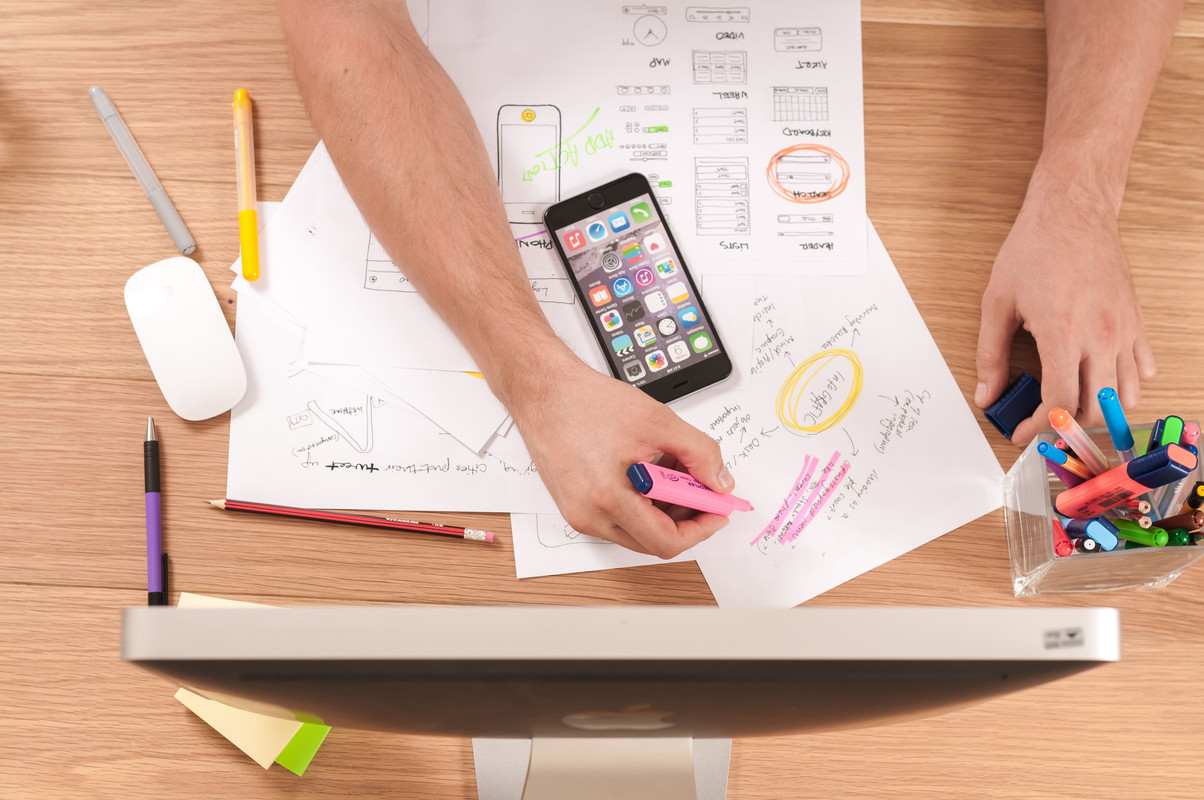 You can develop a business plan independently, as many examples are available online. Other options include hiring a professional business plan writer or enlisting the services of a nonprofit organisation like SCORE, which provides free business counselling.
Remember that the business plan for an already operating self storage facility will differ significantly from a brand-new site's.
Although business plans should be written with the specific needs of the company in mind, a self storage facility business plan would typically include the following elements:
Mission statement
Vision statement
Ownership structure
Sources of capital
Revenue streams
Market research analysis
Competitive analysis
Self storage facilities have lower startup and development costs than many other businesses. There are, however, expenses to look into/consider.
Locate a suitable storage facility that can be used as is or modified into units with minimal effort. Regardless of the path you choose, it's a good idea to talk to an organisation that provides storage engineering and design services. They'll be able to advise you on how to best organise your company.
For added safety, double-check that your property is adequately secured and fenced. Locks must be installed on all units and feature a secure key-locking system.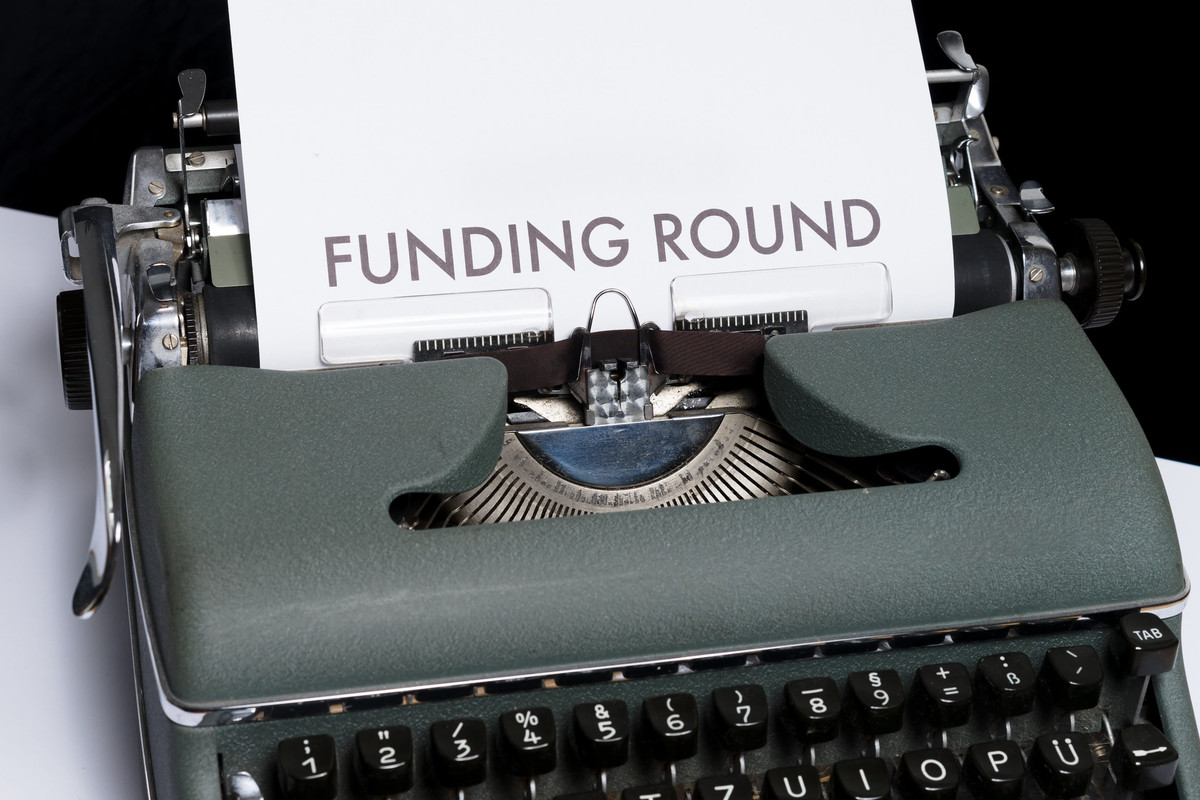 Don't forget to add the price of having full-time workers on site whenever the business is open. Cleaning materials, upkeep charges, and advertising must also be factored in.
After figuring out how much money you'll need in the first month of business, you'll have a better sense of the total amount you'll require in the first year. As a rule of thumb, you should have enough money to cover at least a year's operating costs before kickstarting your self storage business.
Are you thinking of how to start a self storage business with no money?
A small business loan could be an option if you lack the necessary funds to launch your self storage business. Alternatively, you could seek appropriate investors to join forces in the early stages of your company's development.
Never launch a business, of any kind, without first securing the appropriate licences and permissions. Such endeavours can lead to severe financial penalties or possible closure of the enterprise altogether.
Carefully investigate the prerequisites for opening a self storage company in your chosen area, such as licences, permits, and registrations. You can discover such information about your town of choice by contacting them directly or looking at their website.
A certificate of occupancy, service contracts, small business permits, and other legal paperwork will be required before you can open for business. In a recently published article, we discussed whether you need planning permission for a storage container business, so you should consider having a read.
Consistently incorporating a strategic self storage marketing plan into your business strategy is essential for reaching your goals.
At the very least, you should have a website and business cards. Digital marketing services and printed marketing materials, however, can help your firm reach its maximum potential through advertising and promotion.
Insuring a self storage company requires special considerations. The primary service (the rental of self storage units) can't be separated from the facility itself.
Insuring your commercial structure is a no-brainer because if a customer is injured while visiting your establishment, general liability insurance might help cover the costs. Storage facility insurance provides additional, specialised protection for the assets of self storage business owners beyond the basic coverages mentioned above.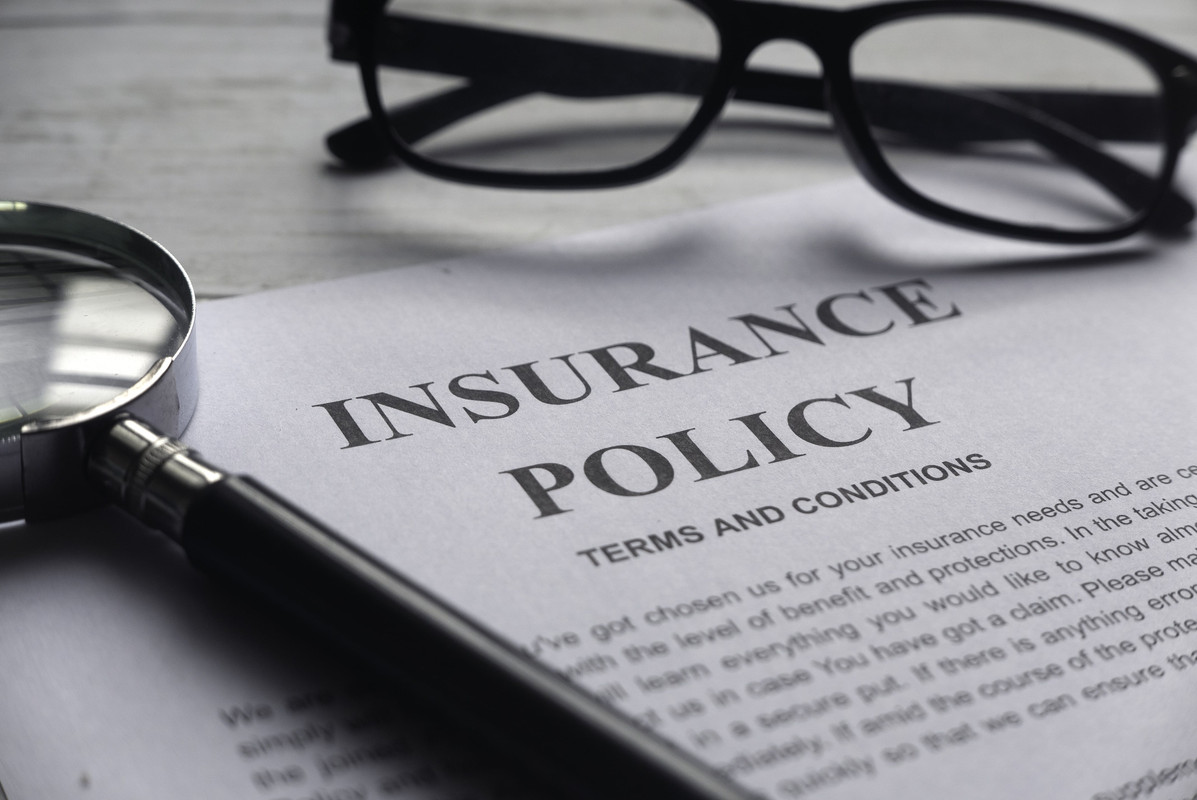 You may modify your self-service storage insurance in various ways to meet your requirements. One method is to offer clients the option of purchasing additional property liability insurance. This may seem extremely kind, but it's good business sense; we'll explain how.
The cost of this insurance may be much lower than the expense of defending against negligence claims for failing to safeguard customers' property when you had the opportunity to do so. You gain an advantage over the competition by insuring your clients' property while safeguarding your assets by including this provision in your policy. A lot of storage facilities don't provide this extra perk.
Your customers' belongings should be insured, especially if they're being removed or discarded, which is a unique extra. It's a bummer to sell or otherwise get rid of the belongings of customers who haven't paid for them.
This insurance might help cover costs if a client successfully sues for the return of their property after it has been removed. It helps keep costs down and offers some security.
You should also talk to your agent about getting cyber, data, and commercial umbrella insurance. If you run a self storage business that relies on online bookings and payments, cyber and data insurance can help you get back on your feet after a hacking incident by covering the costs of defending your business and replacing lost revenue. As for commercial umbrella insurance, it can assist you in covering any losses beyond your general liability policy's limits.
Customers visiting self storage facilities are at a higher risk of slipping and falling due to the increased activity of carrying items into and out of a unit. Without a comprehensive insurance plan, you may have to spend more on healthcare and legal fees.
However, commercial umbrella insurance provides excess liability coverage for a reasonable price, ensuring that your organisation can survive a substantial loss. It's like an insurance policy for your company that ensures it doesn't shut down when things become rough.
Size, location, number of employees, and other criteria should all be considered when deciding on the best self storage company insurance policy. You may tailor your insurance policy to your specific needs by having an open discussion with a local, independent agency.
More than just a name, logo, and slogan, branding encompasses everything that represents a company. It implies all the things people think of when they hear your company's name.
For example, the widespread recognition of real estate investment trusts (REITs) gives them an edge over regional competitors in the self storage industry. According to G5's report on why you need a self storage brand, the importance of branding for a self storage operator seeking to compete with REITs and raise their company's profile is growing. You can carve yourself a niche in the regional market if you prove that your product or service is the best option for your demographic.
Through consistent branding, you attract renters who'll remain loyal to your business over time. Developing a memorable self storage brand evokes feelings, motivates your messaging, and spreads the word about your services to potential customers in your area.
As you build your business, the following questions should be at the back of your mind:
What makes your space unique from others?

Who're you trying to reach?

What's your primary message?
If you can give thoughtful answers to these questions, you'll be well on your way to building a brand that stands out from the crowd and attracts your target audience.
Build a name that people will recognise and trust to attract more prospective tenants and longer lease terms. Expanding your brand's reach inside the self storage sector can create a more memorable message and establish yourself as the go-to provider for your target demographic.
Here are some helpful tips when branding your self storage business:
Find out what sets you apart from the competition first.
Explain what sets your business apart, what problems it addresses for customers, and how you can help them. If a consumer is considering a purchase, why should they opt for your company and not a competitor's? What specific benefits do you offer to renters that they won't find in another company?
Develop your personas.
Branding also involves researching and cultivating a specific demographic of consumers. Demographics, such as geography, and psychographics, such as preferences, motivations, and behaviours, are factored into creating a complete persona. Using these fictitious archetypes, you're better positioned to relate to and market to your target demographic.
Examine your competitors through SWOT analysis.
SWOT is an acronym for "strengths, weaknesses, opportunities, and threats," which is a common method for analysing a situation. You can use this potent tool to stand up to the competition.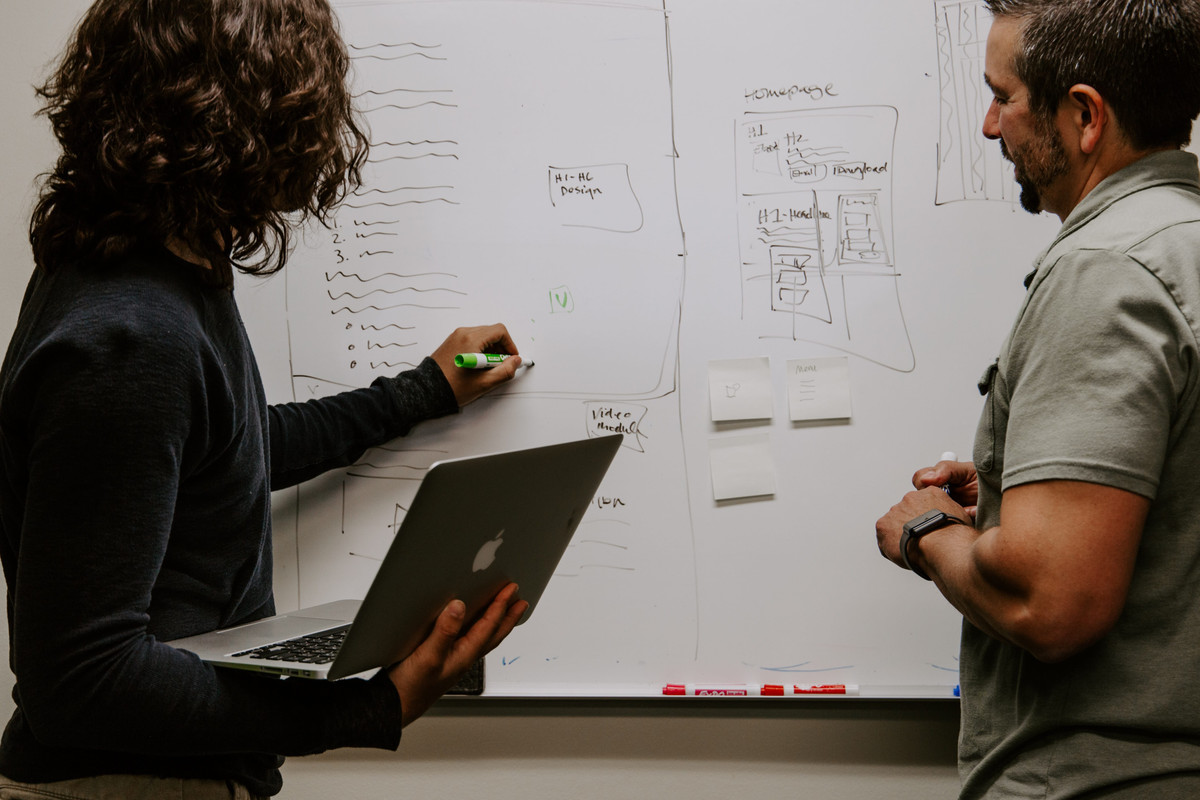 Utilise the SWOT analysis to assess the positives and negatives of your competitors. Figure out how to counteract their advantages and take advantage of their flaws. By conducting a SWOT analysis, your organisation can avoid pitfalls and seize the possibilities presented by your rivals.
Create a distinct visual identity for your brand.
Your promotional materials—from your website to your ads to your billboards—should look professional and draw in potential customers. Make sure that the primary selling points of your brand are prominently outlined on your website, above the fold, before your visitors have to scroll.
Picking a colour scheme and design that directly addresses your target audience strengthens your brand's reputation amongst its competitors while increasing your chances of converting visitors into buyers.
A self storage firm should have a user-friendly website to attract as many consumers as possible. Like with just about anything else, buyers today often begin and conclude their search for self storage facilities online. With that in mind, it's highly unlikely they'll come across you if you don't have a website.
Discussed below are some benefits of having a self storage business website:
Allows you to take control of your brand.
Unlike with a Facebook or other social media page, you may exert more control over your brand with a personalised website. Your marketing website should be unique by employing your brand's colours, emblems, and other identifying features. When the website belongs to you, you decide what users can expect.
Makes it possible to offer online rentals.
Do you want to rent your property online but don't know how?
Creating a promotional website for your storage facility is the least complicated option.
If you let out units through your website, tenants can reserve a unit at their convenience (day or night) and do the necessary paperwork and rental transactions on their own time. Investing in decent self storage software while setting up your website makes these processes even more seamless for your clients.
Eases the burden of payments.
You can expand how your consumers can pay you by launching a website. There'll be fewer rent arrears if tenants can quickly and easily cover their payments.
If you set up the appropriate automatic billing processes, your tenants can use online tools to manage their accounts and pay their rent. The advantages of accepting payments on your website become readily evident when everything occurs mechanically, and you no longer have to spend time making collections calls.
All these and more are what the Storeganise self storage software offers, making it a must-have for most businesses in this niche.
Makes it easier for potential clients to find you.
A marketing website increases the likelihood that potential clients will find your storage facility through an online search. You may achieve this by implementing search engine optimisation (SEO) strategies, such as using the appropriate keywords, incorporating title tags and meta descriptions, and ensuring that your website loads quickly and without errors.
Self storage business ownership may seem mundane at first, but there are many ways to put your unique imprint on the industry.
Developing the company's identity through advertising may be fun. Some business owners have found success by incorporating comedy into their marketing strategies, and you never know when your comedic juices will start flowing. The public's perception of self storage facilities has also been improving recently, making it more likely that local media outlets will want to interview you.
As if that weren't enough, there are also unintended advantages. If you've put money into a sizable area that needs people to run it, you might be in the fortunate position of being able to hire relatives or close friends.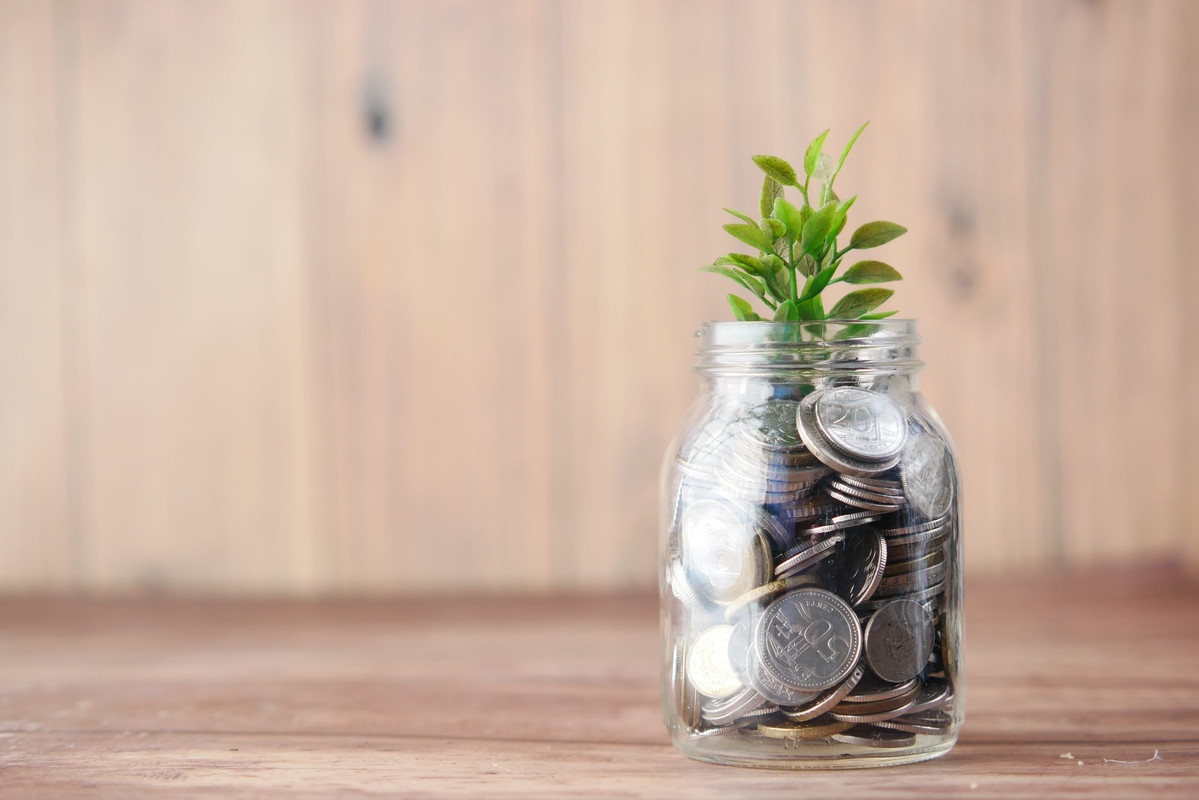 Moreover, you're likely to encounter certain strange items in units, including taxidermied animals, film celebrity memorabilia, and even an electric chair. That means there's also a wild side to self storage that, although it won't harm your business, might offer you some fantastic tales to tell.
However, you shouldn't let that give you sleepless nights because regulations dictate what can and can't be kept in storage facilities and what must be done if you need to access and dispose of their contents.
Due to the high initial cost of securing land for your storage facility, you must know how much money you'll need to launch your business.
Customers will feel more at ease leaving their belongings in your care if they're in a safe and secure area. As a result, you shouldn't put up shop in a dangerous neighbourhood or somewhere too far from your target audience.
After purchasing land, the bulk of your work will comprise constructing the various storage units your clients would rent. Installing security equipment to keep tabs on the premises is a must. In addition to a computer, a landline phone, a cell phone, a vehicle, and security software, these items will be necessary for the smooth operation of your business. If money is tight, you can get by with somewhat used versions of several things.
As for staffing needs, a storage facility needs the following personnel a start:
A CEO (this could be the company owner)
An administrative and human resources (HR) manager
A business development and marketing executive
A customer service officer
An accountant
An information technology consultant
A security guard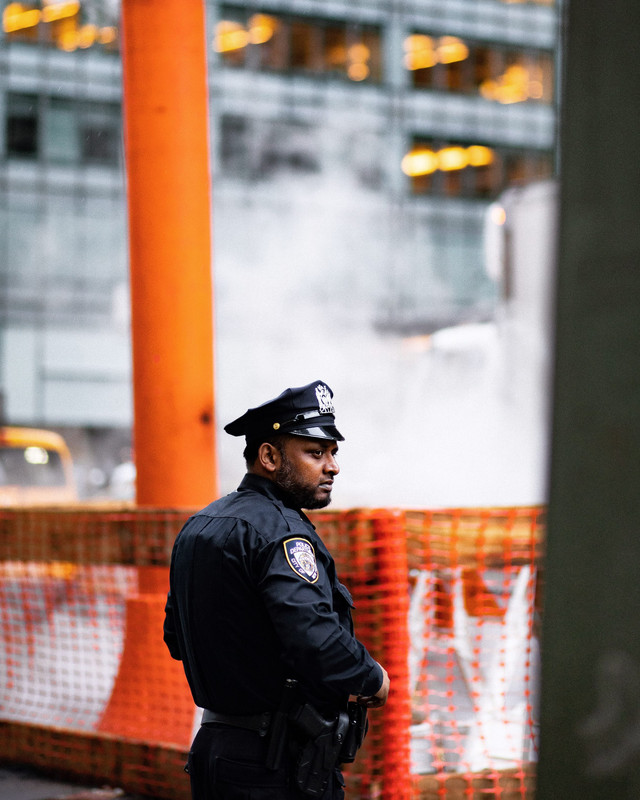 Today, many people in the United States and the United Kingdom, for example, now use storage facilities to keep their surplus household and commercial items out of the way. Thus, getting started in the self storage industry is quite simple since one only needs to identify a good site and purchase the land to construct the storage facilities.
Once the site is secured and the necessary permits obtained, you may begin construction on storage units of varied sizes, as not all customers will need to keep massive quantities of items.
However, before promoting and renting out the storage units to customers, you must have an attorney prepare the terms and conditions of usage and agreement paperwork.
It is also important to note that even once your business is set up, there will be operating expenses, such as electricity, security, labour, wifi and other ongoing costs.
It's a good idea to purchase an already existing self storage facility, as it'll save you the stress of finding land and building a new facility. You can renovate the facility according to your tastes and needs and even expand it.
The cost of purchasing an existing self storage facility varies widely, just like the wide variety of self storage options available. This explains why a self storage facility in London would cost tens of millions of pounds, while the same type of facility in rural Carlisle would likely cost less than a million pounds.
If you aren't a trained real estate agent, you should engage a self storage broker to assist you in your search and purchase. An experienced broker has market knowledge and can negotiate a fair price.
You should buy a facility near your home if you plan to work there full-time. However, location is less of an issue if you want to outsource facility management to a third party. You should check that you and your broker have a solid understanding of the neighbourhood's market conditions.
It's no secret that launching a storage unit business can cost a lot. The cost of construction for a normal single-story building range from $25 to $40 per square foot.
The price per square foot for multi-story structures will be higher than that of single-story ones because of the additional cost of obtaining land. Depending on your location, you can pay between $42 to $70 per square foot for a high-rise apartment.
Building a state-of-the-art facility will require at least 70,000 rentable square feet at $50 to $70 per square foot (not including the land cost). This translates to an investment of almost $3 million to create a cutting-edge establishment.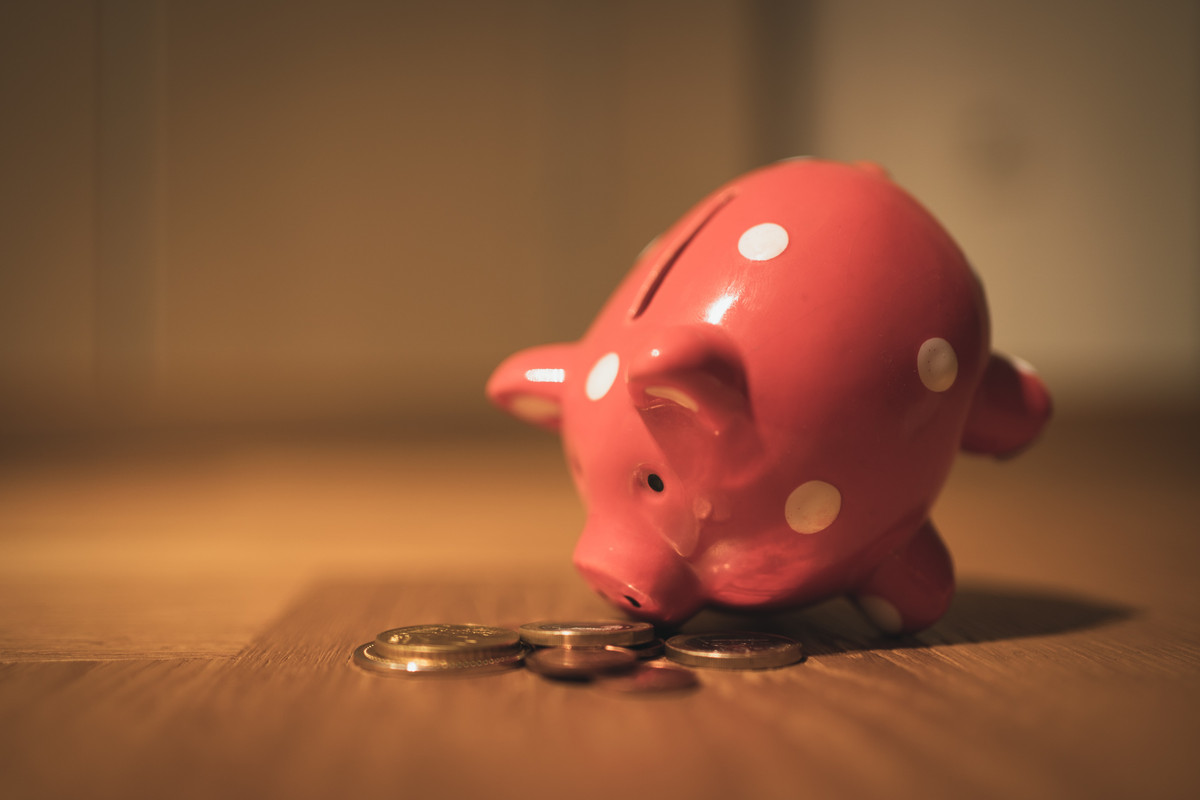 How do you profit after shelling out that kind of cash?
You should start seeing a profit at about 50–70% occupancy. This becomes even more realistic when you consider that the need for self storage facilities will never go away.
Throughout the year, an ultra-modern, conveniently located self storage facility may easily maintain an occupancy rate of 85–95%. What this means is that your self storage business should generate a respectable profit. Still, you should know when to adjust your marketing plan for when occupancy is high to enable you to reap the most profits.
As was previously said, once occupancy hovers around 50–70%, you can expect to break-even. However, a well-located building can function profitably with about 85–95% occupancy rates, resulting in a net income of around 27% of rental income after deducting all operating expenditures and loan debt payments.
At a yearly rate of $17.04, renting a unit for $1.42 per square foot each month is a good example of how this works out. If your building is 80,000 square feet, you can anticipate a yearly rental income of around $1.4 million and an annual gross cash flow of up to $354,432.
Adding moving truck rental services, moving supply sales, and moving equipment sales could boost your self storage company's bottom line. Including such services can augment your earnings by up to 5%.
Self storage companies often offer additional services, such as fleet management for vehicles, vans, and moving trailers. The good news is that these companies can function effectively as a unified entity.
As an added service, you can provide moving equipment like furniture pads, hand trucks, and furniture dollies in addition to using your moving vehicles. Selling packing materials, moving boxes, and tape is another option.
Moreover, diversifying into niche storage markets, such as offering specialised facilities for boats, can further enhance your business's appeal and profitability. Learn more about the specifics of building a boat storage facility to explore this lucrative opportunity.
Investing in self storage facilities can be lucrative because the industry is well-established and widely believed to be less labour-intensive than other real estate ventures. Considering the sector's resilience and that storage space costs far less per square foot than residential property, it may be an especially appealing prospect.
Have you started your self storage business and are looking for ways to strengthen it? Storeganise offers helpful software solutions for self storage businesses, providing them with tools and insights to manage and grow their business. Sign up for a personalised demo to see how we can help!
Frequently Asked Questions
How profitable is a self storage business?

A self storage company is reasonably profitable and offers an excellent opportunity to amass sizable passive annual revenue. Your greatest shot at success is to provide excellent service to your customers and offer additional services like valet storage.
Is it wise to invest in a self storage facility?

Yes, it is.

Our research suggests that the allure of investing in self storage facilities hasn't changed much. These firms do well when times are good and, if managed well, can weather the storms of economic downturn with relative ease.
Why is the self storage industry booming?

As a result of the pandemic, more people are looking for ways to declutter their houses by renting out extra space for home offices, relocating to the suburbs, or consolidating their households with relatives. All of these have contributed to a surge in the patronage the self storage industry has recently received.
How much can I charge for self storage units?

The appropriate fee for your self storage units depends on various factors, including unit size, location, items' value, the unit's unique features (e.g., climate control), and the rent period. In the UK, for example, the Self Storage Association (SSA) UK annual industry report pegs the average price of renting a storage unit at £23.94 per square foot annually.

While you may charge more or less, it's best to keep your pricing as low as possible while still making a profit. At the same time, knowing when to raise prices and how to do so without angering customers is essential.