Complete 2023 Guide to Renting & Owning Mobile Self Storage
Are you in need of extra space? Mobile self storage offers on-demand solutions — convenient, secure, and hassle-free. Get the space you need when you need it.
Most of us have been there — you're moving into a new place and realise you have more stuff than space. Maybe you're in between homes and need temporary storage. Or perhaps you just have too much clutter and nowhere to put it. Whatever the reason, you need extra space, and you need it now — mobile self storage is your flexible, on-demand solution.
With mobile self storage, you get an entire storage unit delivered to your doorstep. Just load it up, lock it, and you're done — it's that easy. Your belongings stay securely in the unit until you can reaccess them. When you need your items back, schedule a delivery, and your mobile storage unit will return.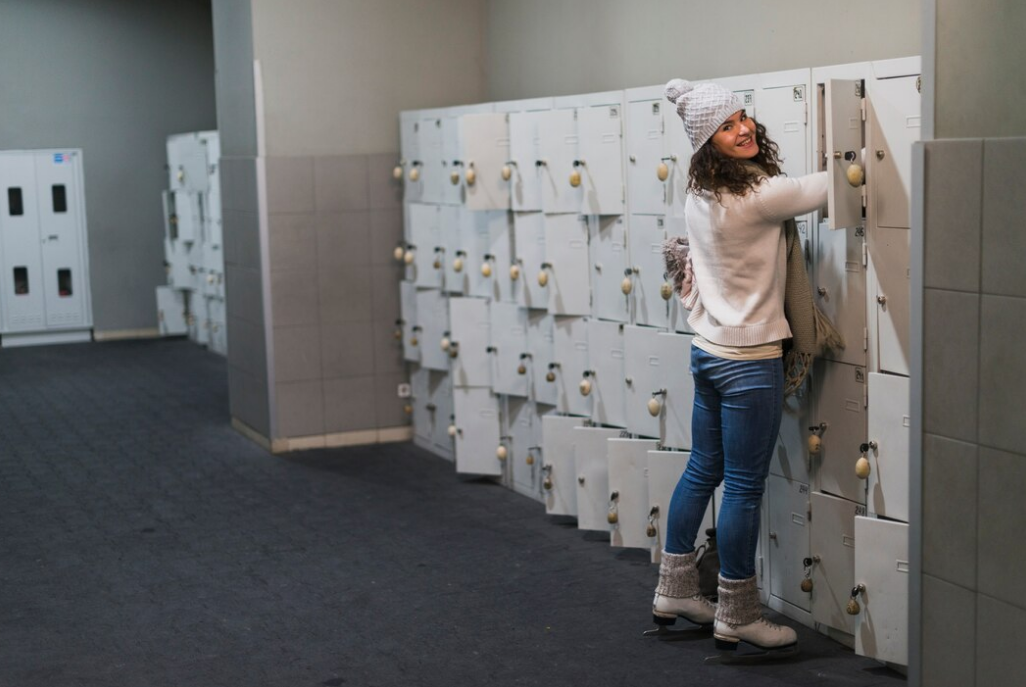 No more hassling with renting a traditional storage unit, loading and unloading, and driving back and forth. Mobile storage brings the storage facility to you so you can get the extra space you need without hassle. Keep reading to discover how mobile storage boxes work, why it's the most convenient storage solution, and how you can set up your own self storage business.
Table of Contents:
What Is Mobile Self Storage?
4 Benefits of Mobile Storage Over Traditional Self Storage
2 Types of Mobile Storage Solutions
5 Tips for Using Mobile Storage Effectively
How to Set Up Your Commercial Mobile Storage Unit in 2 Steps
Mobile self storage is an on-demand solution that delivers storage units to your door.
You've probably seen those relocatable storage containers dropped off at construction sites or businesses. Mobile self storage works the same way but for your personal needs. When you need extra space for belongings you don't have room for, you can have a storage unit delivered to your home.
Here's how this door-to-door storage option works:
Once it's dropped off, you load it up at your own pace. Take as much or as little time as you need.
When the unit is full, the storage provider picks it up and takes it to one of their secure mobile storage facilities. Your items will be safe until you need them again.
If you need anything from your containerised storage unit, just schedule a delivery, and they'll return it. No more driving across town to dig through a dusty storage unit!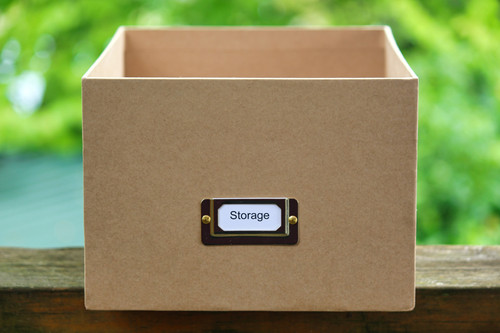 Off-site storage containers give you storage on demand. You only get the space you need when you need it, and you never have to leave home. It's self storage that comes to you for maximum convenience and flexibility.
The best part is most mobile storage rental services offer affordable rates and flexible options. You can rent by the month or long-term; rates often include delivery and pickup fees (more on this soon). Mobile self storage makes sense if you need temporary storage solutions or are between moves.
So, if you're tight on space and need an easy storage solution, consider mobile self storage. It's the convenient, affordable way to get extra room without the hassle. Your storage problems will be solved in a snap!
Mobile self storage gives you extra space when and where you need it without the hassle of a traditional storage unit.
Here are four of its key benefits:
1.  Convenience: Mobile storage comes to you, so you can avoid driving to a storage facility and lugging your items back and forth. These convenient storage methods are dropped off at your location so you can load and unload on your schedule. The storage providers will pick it up when you're done — it's that simple.
2.  Flexibility: With mobile storage, you're not locked into a long-term lease. You have flexible storage options — you can rent a container for as little as one month or as long as you like. This pay-as-you-go model means you only pay for the time you need. You can easily extend or end your rental agreement if your needs change.
3.  Security: Mobile storage containers are durable steel and feature heavy-duty locks to keep your belongings safe and secure. The containers remain on the truck until delivery, so there's no opportunity for unauthorised access. Once loaded, the container is promptly picked up and stored in a secure facility monitored 24/7.
4.  Affordability: Mobile self storage may cost slightly more initially than a traditional storage unit, but you avoid additional fees like administrative and lease-up charges. Since you only pay for the space and time you need, mobile storage can save you money, especially for short-term or seasonal storage needs.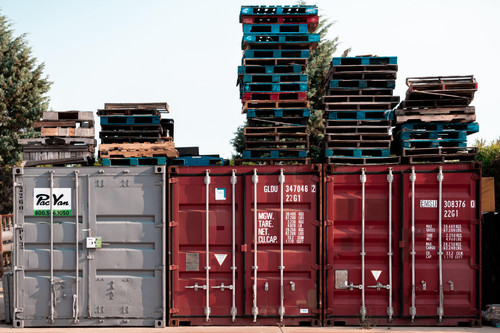 There are many reasons to choose mobile storage options over traditional options. Its convenience, security, flexibility, etc., makes it an excellent choice for many.
There are two major types of mobile storage solutions to choose from, depending on your needs.
These services provide residential mobile storage containers delivered when needed and picked up once you've finished packing or unpacking them.
The valet self storage provider will load and unload your containers at your address. All you have to do is fill the containers with your belongings. The containers are then transported to the company's secure storage facility.
When you're ready to unload, the containers are redelivered and unloaded at your new location. This full-service option is ideal if you want convenience without the hassle of driving and unloading a rented moving vehicle yourself.
If you need mobile storage for moving or short-term storage, renting a truck, van, or trailer is a flexible solution. Your items are packed and driven to your new location or a storage facility. The rental company will have a variety of vehicle sizes to choose from depending on how much you need to store — make sure to compare rates and check if mileage fees apply before booking.
Choosing a mobile storage solution that fits your needs will make your moving or organising project much more accessible. Whether you need extra space long-term or short-term, on-site or off-site, convenient options are available on-demand.
To make the most of rented containerised storage, keep these five tips in mind:
1.  Plan properly.
2.  Pack efficiently.
3.  Load strategically.
4.  Consider extras.
5.  Stay organised.
Decide how much space you need and for how long before booking a unit. Mobile storage companies often charge by the month, so overestimating the size or time needed means paying for more space than necessary.
Measure the items you want to store and determine how much space they'll occupy when packed. Also, consider how accessible you need the items to be — if you need frequent access, choose a company with flexible access hours.
Make the most of the space in your unit. Use sturdy boxes and pack items tightly so there's no wasted space.
Clearly label each box with its contents and the room it belongs to. Group boxes by category so you can easily find what you need. Pack a "first-day" box with essentials like toiletries, chargers, linens, and a change of clothes if you can't unpack everything immediately.
Place heavier boxes at the bottom and lighter ones up top. Don't forget to keep the items you'll need first at the front.
Secure everything in place as you load to prevent shifting during transit. Cover furniture and mattresses to keep them clean. Also, consider making a map of how everything is arranged in the unit so you know where each item is located.
Add-ons like insurance, locks, and packing supplies help keep your belongings safe and secure. Insurance protects against damage or loss. Padlocks and security seals provide an extra layer of protection for your unit. Packing supplies like cardboard boxes, packing paper, and bubble wrap keep your items cushioned and prevent scratches or dents during moving.
Keep records of what's in storage and where. Note the contents and location of each box on a spreadsheet as you pack up your unit.
Take photos of how everything is arranged. Keep all records, photos, and receipts in a folder for easy reference when accessing your unit or moving items out of storage. Staying organised makes accessing and unpacking your unit a breeze.
Are you interested in investing in the self storage market?
You can rent or buy storage units to start a self storage business. If you purchase a mobile storage unit, you must set it up yourself since you're now in charge of your unit.
Here are the basic steps to get your commercial mobile storage unit operational:
First, you must determine where to park your mobile storage unit.
Some good options include:
Vacant Commercial Lots: Check with property owners about renting space, especially if the lot is unused or rarely used. Offer a percentage of your profits as rent.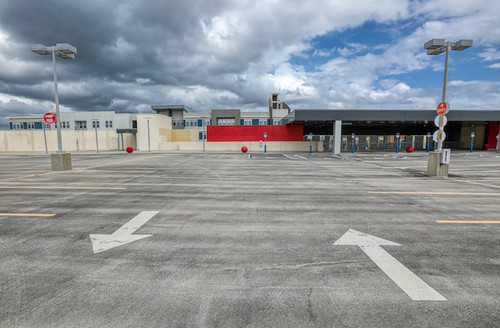 Storage Facility Lots: Approach self storage businesses about renting a few parking spots to place your unit. This can be a win-win, as you'll attract new customers to their location.
Residential Driveways: If allowed in your city, rent space in residential driveways. Make sure the location has high visibility and easy access for your customers.
Once you find a spot, ensure you have any necessary permits or licenses to operate a business in that location, according to the storage unit laws in that area. You should consult with a local attorney to understand what permits are needed.
You'll want to fully clean, organise and stock your mobile storage unit before making it available to customers.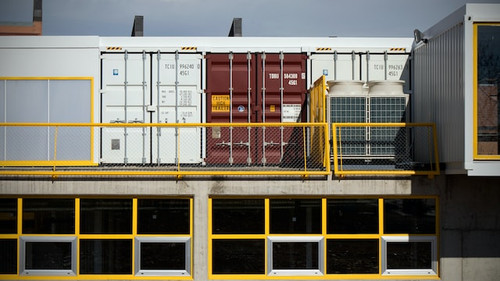 Here are some steps to take:
Clean the entire inside of the unit. Sweep, mop and wipe down all surfaces.
Install sturdy shelves, racks and cabinets for storage. This will make the most of your space and give customers designated areas for different items.
Provide essential supplies like padlocks, moving blankets, hand trucks, packing tape and labelling sticks. This will make the storage process easier for your customers.
Create a simple organisational system to keep track of different customer's storage spaces. Numbered aisles and sections are an easy way to organise the unit. You'll need a self storage software to make this more efficient. See how Storeganise helps streamline Spaceways' storage business operations, including payment and marketing activities, in this case study. Powered Parking & Storage is another provider of self-pack storage containers utilising Storeganise's features for automated operations, as seen in this case study.
Check that all features like lighting, climate control, security cameras and electronic locks or keypads are in working order. A self storage maintenance checklist will come in handy here.
Review your contracts, policies, and pricing and have the paperwork ready for new customers.
Do a final walk-through to ensure everything is clean, organised and ready for your first customers. Your mobile storage unit should look professional, secure and user-friendly.
With some time and work setting up your mobile storage unit, it'll be ready to hit the road and provide convenient extra space for your customers. Consider these self storage marketing ideas/tips to get the word about your business out there. Lastly, you'll need help managing your units; sign up for Storeganise's comprehensive software solution to streamline your self storage unit management. Contact us for more info on how it works.
In summary, mobile self storage offers a convenient solution if you need temporary storage for boxes of stuff you just can't part with or extra space while you're in between homes. The storage provider will bring a storage container to your door for you to load, then haul it off to their secure facility until you need it again.
No more hassling with renting a truck or borrowing a friend's pickup. And when you're ready to unload, they'll deliver your container back so you can retrieve your belongings at a time that works for you.
Mobile self storage puts you in the driver's seat for fast, flexible storage that suits your needs. The storage industry is also lucrative, given the high demand. If you decide to start a mobile self storage business, you should take advantage of our self storage software for prompt management and to help streamline your operations. Book a demo today to see how it can help your business.
Mobile Self Storage FAQs
How is the mobile storage unit delivered to my location?

The storage container delivery company will transport a container to your address using a truck. You'll get an estimated delivery window so you can be available when it arrives. The driver will place the container in your specified area, like your driveway or parking area.
How does mobile self storage differ from traditional storage units?

Unlike traditional storage units, mobile storage is delivered directly to your location, after which you can track its destination. You load and unload at your home or business, saving time and effort. Your belongings stay secure in the container until you can reaccess them.
Can I access my belongings while they're in a mobile storage unit?

Yes, you can access your stored items at any time. Contact the storage company and schedule a date to return your container. They'll transport it back to your location so you can unload anything you need. Once you're done, they'll pick up the container again for continued storage.
How secure are mobile storage units against theft or damage?

Mobile storage units offer similar security to traditional storage facilities. They're made of durable, weather-resistant materials with lockable doors to protect contents from weather, pests and unauthorised access or being broken into. Only you will have the key or code to unlock your unit. Storage companies also offer climate-controlled mobile storage and optional insurance plans to protect against unforeseen events.