Storeganise on the Road: Where to Meet us in 2023
See the different trade shows where Storeganise will be present in 2023. Join us at any of these meetups to learn more about our commitment to self storage.
Ready to step into the new year with everything organised and stylishly stored? Us too! That's why we at Storeganise are hitting the road — so we can meet face-to-face and help you find storage solutions that work for you.
From Las Vegas to Birmingham and Rotterdam to New Orleans, this year will be one of our biggest yet. Join us as we outline where you can find us throughout 2023. See if there's a conference or expo near you, and come say hi!
We love chatting about storage solutions, tips, and why organisation can help make personal life and business easier (and more affordable). We'll be there with info on how you can use our services in a way that works best for you — so don't miss out.
8-10th March 2023 (New Orleans, USA)
Are you ready to meet the Storeganise team? Here's your chance! Between March 8 and 10, 2023, we'll be at the Self Storage Association (SSA) 2023 Spring Conference & Trade Show in New Orleans, USA. At this event, we'll showcase our newest storage solutions, and you can meet our team and ask us questions about optimising your storage space.
The SSA Conference is an excellent opportunity for self storage owners and operators to explore new industry trends and strategies to help their business(es) thrive. You'll also hear from a wide range of speakers on hot topics like technology, marketing and human resources — all in a convenient location in the Ernest N. Morial Convention Center.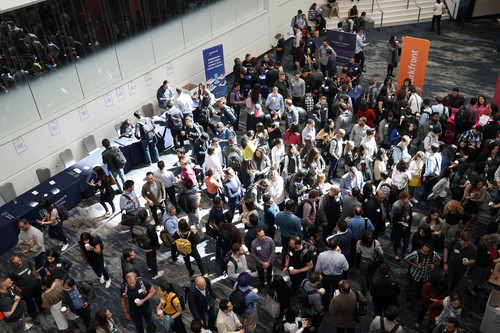 Join us at this fantastic event — we look forward to meeting you!
12-13th April 2023 (Las Vegas, USA)
You wouldn't want to miss Storeganise at the ISS World Expo in Las Vegas, USA, this April 12–13th. With attendees worldwide, the expo offers a chance to build relationships and keep you up-to-date with industry trends and best practices. The event is scheduled to be held at the iconic Caesars Forum Conference Center, making it a great place to network and learn.
At the expo, you'll find Storeganise's team of experts eager to show you how our solutions can help your storage business grow and succeed. We're passionate about helping our customers increase their efficiency, security and profitability. That means more time to focus on what matters: delivering a fantastic customer experience.
We look forward to seeing you there!
16th-17th May 2023 (Birmingham, UK)
This year, Storeganise will attend the Self Storage UK Conference 2023 on May 16–17 in Birmingham, UK. It's an excellent opportunity to join over 200 delegates from the self storage industry to discuss the latest trends and challenges plaguing our sector.
If you're looking for a place to learn from experts, network with like-minded businesses and find out how to maximise your investments in self storage, then this conference is for you!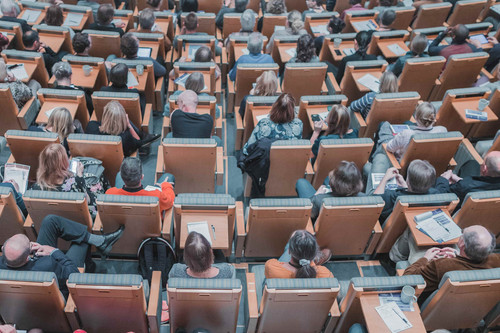 At this event, you can expect the following:
Keynote presentations from industry leaders.
Workshops on various self storage topics, such as marketing, business operations and more.
Networking opportunities with peers and experts.
Latest insights into current market trends within the self storage sector.
New contacts and business opportunities.
So, make sure to join us!
24th-26th October 2023 (Rotterdam, Netherlands)
Join us this October 24–26 in Rotterdam, Netherlands, for the FEDESSA Conference & Trade Show. This is the "must-attend" event for self storage organisations.
At this conference, you'll get to learn about innovations within the self storage industry and get to explore a variety of different storage solutions offered by Storeganise. Our professional team will be onsite to provide you with the best advice, service, and demonstrations of our newest storage solutions.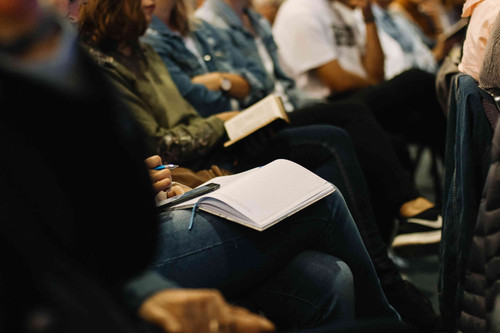 This is a fantastic opportunity to connect and network with like-minded professionals with similar interests in this industry. Plus, if you're looking for something exciting and new to invest in or just want to talk shop with some of Europe's greatest innovators, this is your chance!
We can't wait to see you there!
14-16th November 2023 (Melbourne, Australia)
We can't wait to see you in Melbourne this November 14–16 at the SSAA Convention 2023! If you're looking to network with members of the Storeganise team, this is your chance.
At the convention, there'll be a range of excellent talks and presentations focused on organisational tools, efficiency hacks and more. Storeganise will be on hand to provide thoughtful storage solution demonstrations, friendly advice about getting started with our services, and insight into what makes Storeganise so unique.
We hope this event will allow you to engage with us and learn more about what we offer. So, plan to meet with us and explore how Storeganise can help you reach your organisational goals.
See you in Australia!
14-16th November 2023 (Singapore)
Are you looking forward to attending the Self Storage Expo Asia in 2023? We certainly are!
We'll join thousands of self storage professionals on the 14-16th November in this vibrant and informative event scheduled to be held in Singapore. Whether you're new to self storage or a seasoned veteran, you're sure to find something of value here — from hearing from top speakers and industry veterans to learning about the latest technology and getting a glimpse into the future.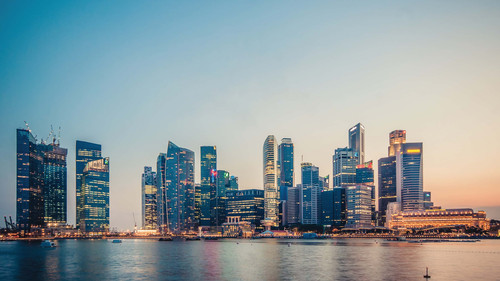 At the expo, you'll also meet our team of experts, who can provide invaluable insights on all aspects of self storage — from marketing and sales to new storage solution concept development. We look forward to learning about your experience and helping you achieve success.