Storage Unit Laws in the UK, US, and Australia: 2023 Summary
Storage units are governed by a set of rules in various regions. Here's a summary of the laws governing storage units in the UK, Australia, and the US.
Storage unit laws provide legal protection for both the tenant and the storage facility. They're established to ensure fair practices. Whether renting or managing a unit, it's critical to be aware of these laws to avoid any disputes or legal action arising from a misunderstanding or miscommunication.
Laws governing self storage businesses can vary by region, so it's important to research the specific regulations in your area before owning or renting a storage unit. Accordingly, this guide will discuss the storage unit laws in the UK, Australia, and the US.
Storage unit laws are a set of regulations in place to ensure the safety and security of stored items. These rules cover various topics, from the minimum size and type of locks that must be used to details about how long storage units can be rented.
There are also storage unit rent increase laws that govern how unit managers can hike their prices without angering customers. We at Storeganise understand how important it is to ensure seamless adjustments to your rental rates periodically. Hence, our next self storage software update will introduce a feature that permits automated price changes.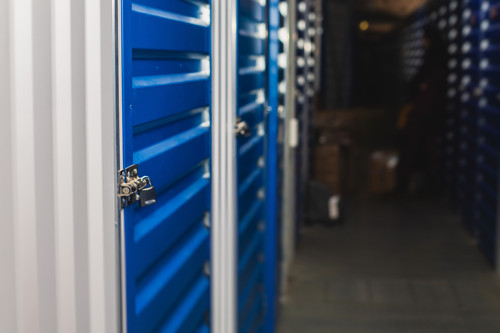 That said, let's look at the most widespread storage unit laws that cut across several regions.
1.  You can't live in a storage unit.
Certain financial difficulties may force some to consider living in a storage unit. However awkwardly convenient as that may seem, turning a storage unit into a home is illegal. Several federal and local laws prohibit this act, and offenders may face heavy fines if caught.
Furthermore, storage units are simply inconvenient to live with; most units don't have a functional water supply system or well-structured lighting. There's also the case of possible hazards like fire outbreaks that may endanger one's life.
2.  You can't keep animals in your unit.
Owners and breeders of pets are prohibited from housing animals in their storage space. While one may store pet supplies like beds, toys, and food bowls, no actual pets themselves may be kept in the unit at any time, and there are tangible reasons behind this. For one thing, the animal's safety is at risk, as is that of any other tenants or employees in the building.
3.  No weapons are permitted in the unit.
Housing firearms, knives, swords, or any other weapons in storage units is typically forbidden. Although some establishments may permit this act, it's generally not the case.
This is a necessary precaution in the interest of everyone else's well-being. If you need a secure location to keep your weapons, be sure to confirm with the building's administration.
4.  Avoid keeping perishables in your space.
Canned or dried foods in airtight containers are the only safe foods to store in a storage unit. This is because perishables often attract rodents and other pests, spreading any infestation to other units. In addition to posing health risks, rotting food can create a terrible odour that spreads throughout the building, inconveniencing other tenants.
This is especially important for students who might be tempted to leave their stuff in storage over summer. For those with student accommodation in the UK, USA or Australia you can content amber who have partnered their student accommodation blocks with self storage businesses to ensure you're covered.
5.  You may or may not use your storage unit as a business office.
There's a divided opinion on this topic — while some storage firms may permit you to run a business from your unit, others disallow it altogether. For one, it's usually not comfortable to operate a business from most storage units, given that they aren't designed for such activities and don't meet up to set office standards. However, if you must run your business from a unit, ensure you specifically opt for a retail/commercial storage unit.
6.  No combustible materials allowed.
It's easy to see why service storage facilities won't let you keep flammables in your unit: they don't want to deal with the potential fallout from a fire or explosion, which might result in major property damage or even loss of life. Gasoline, oil, paint thinners, fireworks, matches, propane, and alcohol are all examples of such products. However, you can use climate-controlled storage units as a better and safer alternative to store wines.
7.  Late payment may attract penalties.
Leasing a storage facility requires monthly payments. However, the management company may assess late fees for payments received after the due date. Make sure you double-check the fees involved before signing any paperwork. To prevent this from happening, it's a good idea to inquire about setting up a direct debit to guarantee that your monthly payments are made on time for the duration of your storage unit lease.
8.  Storage firms may claim abandoned items after a particular period.
When a storage container is abandoned, the items within belong to the storage facility. If the rent is more than two months late and the tenant doesn't respond to the facility's notices, the unit will be declared abandoned. Afterwards, the facility can either remove the tenant's belongings or sell them at auction so the apartment can be made available to a new tenant.
Self storage facilities are relatively convenient in the UK. Still, several regulations must be followed to ensure the health and safety of both clients and employees, as they were built per UK law. Most of these guidelines reflect standards established by the United Kingdom's Self Storage Association (SSA UK) for storage facilities, contracts, and insurance coverage.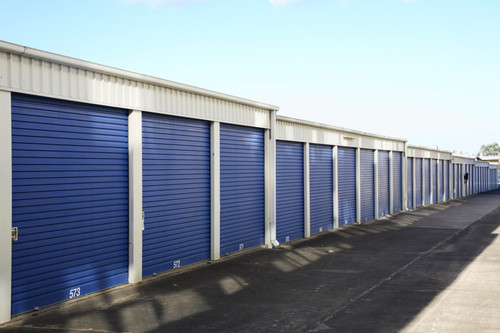 Owners of storage firms should meet the following requirements before they open their doors to the general public in the UK:
Have surveillance cameras positioned at strategic entry/exit points, with at least two weeks' worth of footage stored on-site.
Put up signs around the facility explaining how to use the fire alarm, deal with asbestos, and other health and safety procedures.
The firm should have a delimited and safe area surrounding it (either the building itself or a perimeter fence).
The structure needs to be free of dirt, moisture, and leaks.
Self-service areas and a separate reception area reserved for paying customers alone.
The building should have controlled and monitored alarm systems.
There should be assembly areas for both customers and employees.
Customers have easy, unobstructed entry to their own spaces.
Every person should be able to use the facilities.
Allow for easy access to any upper levels or upper storage through stairs or a mechanical means.
Customer safety should be your top priority.
Post signs and discuss with potential tenants, informing them of items not allowed in the facility before signing any storage leases.
Customers buying a unit should be required to provide some sort of ID.
To offer self storage units to the general public, business owners must base their contracts on the standard terms and conditions established by the United Kingdom's Self Storage Association (SSA).
Three important contracts in the UK storage unit industry are:
A guarantee on the actual total price of the items to keep in storage.
A document signed and initialled by the customer as evidence of their awareness that they own the items within the unit, that they cannot store forbidden items, and that the operator does not insure them (if the renter opts for their personal insurance coverage or a third-party insurance).
Termination of agreement.
Other factors that should be considered when setting up a storage lease contract in the UK include the following:
Price, payment method, and billing period.
Additionally, each storage facility's insurance must stick to the following guidelines:
Should provide insurance for the property in case of a fire, flood, or other natural disaster.
Damaged products held in a warehouse are covered by warehouse liability insurance if the owner is negligent.
Should provide minimum public liability insurance coverage of £2 million.
Customers must acquire insurance for the items they have chosen to store.
Should provide insurance consumers with clear documentation.
Since the first Kennards facility opened in 1973, Australia's self storage business has experienced tremendous growth. There are now over a thousand self storage facilities spread out across Australia. This is primarily due to the increasing apartment living rates and a consequent spike in the number of Australians using storage units to house their surplus personal property or office furniture.
If you want to cash in on this trend by starting your own self storage business, there are a few legal considerations you should address first. To make these prerequisites more straightforward, we've organised them by classifying them into four distinct storage unit aspects.
1.  Organisational framework.
The Australian market for storage units is expanding. Data reported by the Self Storage Association of Australia (SAAA) places the number of flourishing self storage businesses in 2021 at 2,060.
Moreover, available floor space measured as square feet per capita went up from 2.04 in 2020 to 2.11 in 2021, pointing towards a better established self storage market in the country. Hence, if you want your storage facility business to succeed, you need to set it up properly for it to have a shot in the current competitive storage industry.
Would you like to run the company with your spouse or a close friend? Or, perhaps you'd rather incorporate, shielding yourself from personal responsibility for any debts incurred by your firm?
Keep in mind that tax and accounting considerations impact business structuring decisions. In that light, it's advisable to have professional help from both lawyers and accountants before settling on a business structure.
2.  Premises.
When starting a self storage business, it's crucial to locate an appropriate location. You'll need a site that can accommodate several storage containers and is conveniently accessible by car or truck.
Self storage facilities are typically housed in remodelled factories. While this is true, there has been a recent uptake in the number of new self storage businesses constructed from scratch. Since tenants will have a more positive and personalised experience at these centres, these firms may have higher rental rates. Based on your preferred working style as well as operations and self storage marketing budget, pick the option (remodelled factory or building from scratch) that best suits your needs.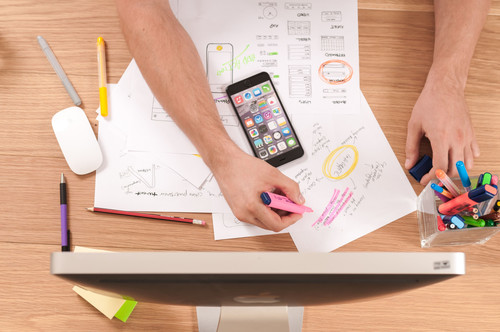 Locating your storage facility near densely populated or apartment-filled suburbs will boost the number of potential customers. If you've found the perfect location, the next step is to see if the local authority requires any permits or approvals, such as a development permit. However, note that you'll need a construction permit and approval of your plans before beginning any renovations; you'll also need to get the work certified following completion.
To find out what kinds of permits your business needs and how to get them, you can consult the Australian Business Licensing and Information Service (ABLIS) or your city or town hall. If you want to increase your chances of having your licence applications approved, consulting a lawyer is a good idea. Overall, planning and doing thorough research ahead is vital because applying can take a long time and cost quite some money.
2.  Security.
To begin, you must choose the nature of the security services, if any, that your storage units will offer. From lockers to mini-warehouses, different storage units require contrasting security systems.
Before you proceed, you should ask yourself a few specific questions, such as:
Do you prefer mechanical or digital keys?
Will you offer 24-hour video monitoring and secure storage facilities at your facility?
Will the gates at your self storage facility require a PIN for entry?
Will on-site managers or guards be present?
A hefty price tag will be associated with adding all of these functions. However, they'll make potential clients less apprehensive about entrusting their belongings to your storage facility.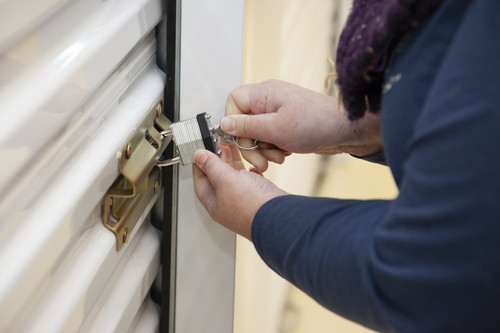 If you want to learn more about security and how often storage units get broken into, check out one of our latest blogs.
3.  Contracts.
Customers who plan to utilise your storage facilities should sign a services agreement before you operate. Included in this contract should be the following terms and conditions for the customer's usage of the space:
Customer expectations (such as secrecy)
Liability waivers (if any)
As a condition of the agreement, you can also decide to run a consumer background check or credit check. A formal services agreement should be in place to circumvent future disagreements in court. However, while you're at it, you should also be aware of storage unit renters' rights; hence, delegating all of the contract tasks to a trusted attorney is always preferable.
The US is an incredibly viable self storage unit market with a record yearly revenue of $29 billion and a staggering 51,206 firms in operation as of 2023. The orderliness of the industry in the country—ensured by storage unit laws—is one reason it has experienced such tremendous growth over time.
That said, let's examine the laws governing storage units in America and recent legal trends under different aspects.
1.  Homeland Security.
Department of Homeland Security (DHS) officials have repeatedly warned the storage industry, in general, that terrorists may use their facilities to stash ammunition and stolen goods to sell at auction. As a result, a growing number of people are conducting background checks on prospective tenants and workers, relying not only on credit reports but also on criminal records.
As far back as 2004, the Self Storage Association introduced the "Counter Measures" criminal-screening program. Many companies are now providing businesses with screening technologies that can perform instantaneous credit and criminal history checks.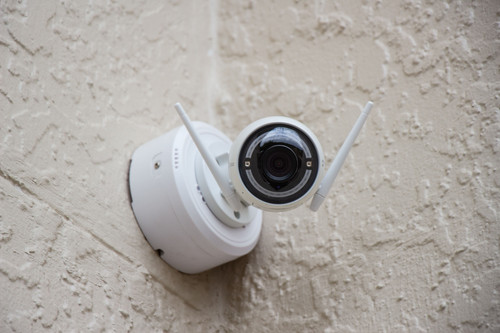 Responding to this need, a growing number of self storage software developers include screening features in their products. Not only is it good business to know who's renting the facilities, but it's also a patriotic duty to do so in light of the warnings issued by industry experts and the Department of Homeland Security (DHS). In light of these realities, the Storeganise self storage software includes custom fields where renters can input licence plate numbers for their cars or RVs.
2.  State legislation.
In the last few years, 46 states have passed legislation that addresses, in some detail, a self storage operator's lien rights. Some treat self storage separately from other lien rights, while others include it in general categories.
Aside from four states—Alaska, Nebraska, Vermont, and Montana—other states have industry-regulating power. However, many existing legislations might benefit from being updated and revised. Often, they're over 30 years old and no longer accurately portray the state of the industry.
Only eight states, including Arizona, California, Maine, Maryland, Missouri, North Carolina, Ohio, and West Virginia, have legislation addressing the maximum late fee that a self storage facility owner can levy on a renter. Most of these measures benefit the industry, and the self storage groups in the other states see the need for legislation to establish a fair late-fee rule that will shield businesses from legal action.
Several states have proposed laws requiring storage facility operators to collect sales tax on rents. Some states, such as Ohio, have even been able to get businesses to start charging their customers the new tax.
3.  Zoning and eminent domain.
Zoning is still a problem in many parts of the US for businesses looking to open up shops or expand their current locations. Zoning boards increasingly classify mobile storage facilities as self storage, making it more challenging to gain approval. In certain instances, the government or private developers have used eminent domain to seize self storage facilities and redevelop them for a "higher and better use."
4.  Unit-size litigation.
Renters in the US are increasingly filing lawsuits against storage unit owners about the amount of rental space, and this trend will likely continue. Numerous storage unit operators have been hit with class action lawsuits, particularly in the states of Maryland and California.
Tenants who have filed suit claim that they were duped into thinking they were renting a larger flat than they were and are seeking compensation for unpaid rent, damages, and attorney's expenses.
Although the sums involved may seem inconsequential when viewed individually, the cumulative effect of several renters over a long period can be rather substantial. Even if a customer's claim settles for a small amount of money, the class-action law firm may still receive a sizable sum in attorney's fees as part of the verdict.
Possible solutions to this problem include making it plain in leases, marketing materials, and floor plans that any given square footage is an approximation and that the tenant is not entitled to a rent reduction or increase because of the difference. A good suggestion is to replace the term "10x10" with "one-room unit," "small-house unit," "two-room unit," etc. when referring to the sizes of individual units.
Strange as it may seem, this plan will provide insurance against such lawsuits. It's highly likely to experience these space-size cases, so you may want to consider adding wording about an approximate size to your lease.
Storage unit laws are a set of regulations that guarantee the security and safety of stored items. They touch on several topics, such as what's permissible to store down to penalties for late payments. These laws also outline the responsibilities of both renters and storage facility owners in cases where damage or loss occurs.
Understanding these laws is essential for anyone looking to rent a storage unit, as it'll help them make sure they are fully aware of their rights and obligations when renting a space. In this guide, we've outlined the major laws and legal trends in notable self storage regions like the UK, Australia, and the US to provide circumstantial knowledge of these regulations.
Storeganise provides software solutions and tips to help storage unit owners grow their businesses. Our software has features that can completely change how you operate your self storage company, including automated payments, contactless booking, multiple language support, etc. To get started, book a personalised demo with us today.
Frequently Asked Questions
What are storage laws?

Storage unit laws are a set of regulations governing storage facilities' operations. They spell out rules for tenants and facility owners, covering topics such as contract terms and conditions, payment deadlines, liability issues, access rights, safety protocols, insurance requirements, tenant termination policies, etc.

These laws can vary by state or jurisdiction, so it's important for storage unit owners and tenants to familiarise themselves with the laws that apply to their specific situations.
How long before a storage unit is auctioned off in California?

While the specifics may vary, most self storage leases provide tenants with a certain number of days to pay their monthly rent before the unit is auctioned. The unit will be repossessed and sold at auction if the rent is more than 30 or 90 days past due.
How long before a storage unit can be auctioned in Illinois?

In Illinois, the unit owner has the right to sell the property publicly if rent isn't paid within 14 days. At least two weeks before the sale date, the advertisement must be up and running. In the absence of a neighbourhood newspaper, the owner has until ten days beforehand to post signs around the area advertising the upcoming sale.
How do storage auctions work?

During storage auctions, potential buyers place bids on units, including the total contents of stored property in the container. As the bidding for each lot is public, no secret offers will be accepted. The highest bidder receives the unit following the immediate full payment.
What can't you store in a storage unit?

Typically, you aren't permitted to store weapons and ammunition, animals, corpses (obviously), combustible items, hazardous materials, perishable food, radioactive materials and stolen items in a storage unit. You also cannot store live plants as they can attract pests and bugs.