Self Storage Building Costs in 2023: A Comprehensive Guide
Don't start on your construction project without considering the self storage building costs in 2023.
Self storage businesses have successfully gained investors' attention due to the lucrativeness of the trade. Over time, more people have entered the self storage business sector as a source of steady passive income. Self storage business has become significantly popular worldwide in the past few years compared to 2018 when the US self storage market accounted for 90 percent of the total self storage inventory.
When establishing a self storage business, you have two popular options. You can either buy an existing facility or build a new one. Building a storage facility from scratch is complicated but offers some valuable benefits. If you choose this option, you must think, "How much does it cost to build a self storage facility?".
If you have been thinking of building a storage facility, here is a comprehensive guide to self storage building costs. It answers all your questions and offers some valuable insights into this industry.
Once you're up and running, check out our self storage management software which can help increase profits and streamline your operations.
Building a self storage facility is a decision that requires thorough research and critical analysis of your situation. Before investing in this industry, you must ask yourself these vital questions. They will help you decide if this lucrative business is right for you.
What type of storage facility should I build?
How much does it cost to build a self storage facility?
How much can I expect to earn from a self storage business?
Will the storage facility be able to generate enough returns?
How long will it take to generate profit?
The answer to each question gives you a better picture of what you need to do and is found below.
According to Self Storage Association UK, the first self storage facility appeared in the USA in 1960, from which it has grown to 53,000 storage facilities. Before building a storage unit, you must decide what storage facility you want to develop.
This is an important factor for determining self storage building costs. The following are the four main types of storage facilities.
Warehouse storage is a common type of storage facility built for bulky storage. It is usually spacious and modern with climate control features. This storage facility is ideal for businesses that rent storage units to store their inventory.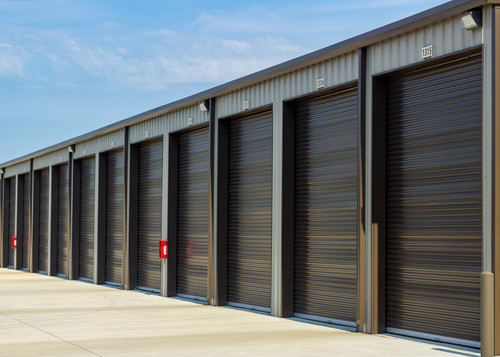 Some warehouse storage facilities offer round-the-clock easy access to customers. The average size of a warehouse storage space can range between 10,000 square feet- 25,000 square feet. On the other hand, the rental space is usually around 1000 square feet.
As the name indicates, container storage facilities are made of empty shipping containers arranged in a secure setting. The rental space in container storage can be around 40 to 120 square feet. This storage unit is suitable for those who want to store a few items for the short or long term.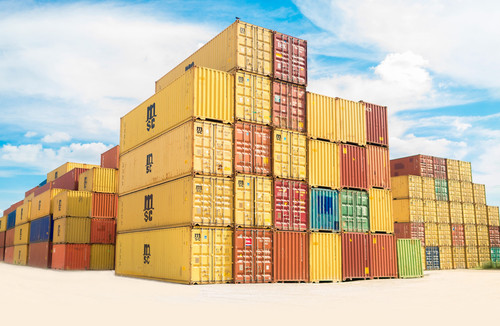 Since the storage unit size is small, the rental rates are also lower than the warehouse storage unit. They are comparatively easier to build and manage and, therefore, suitable for new entrants in the market.
A lockup is also known as a garage rental unit or a lockup garage. They are usually smaller than other types of storage facilities and cheaper also. The rental space offered by this type of storage unit is around 124 square feet, and is a popular size.
You can easily build lockups in residential buildings at a cheaper cost. The security at these storage units is usually less than the warehouse storage facilities and depends solely on the quality of garage doors.
Sometimes known as furniture depositories, removal depositories are used for storing furniture and other household stuff between moves. Removal companies use these storage facilities while shifting people's belongings from one place to another.
The security at removal depositories is usually very high with climate-controlled conditions. They can be single or multi-storeyed, depending on your plan.
While calculating self storage building costs, you must consider the type of storage facility your plan to build. Other important factors are discussed in the next section.
While these are the most common types of storage facilities, the self-storage industry is also seeing a rise in more specialised construction projects. For those interested in tapping into a niche market, building a boat storage facility presents a unique opportunity. This specialised venture requires specific design and construction considerations, which are detailed in our comprehensive boat storage building guide.
Self storage facilities vary in size and type, so there is no one answer to what a self storage building cost is. The average self storage building cost depends on the location, size of the storage facility, type of construction, prices of the construction material, and other variables.
You need to know the self storage construction cost per square foot to get a better idea of the projected cost. That said, here is a quick estimate of the average self storage building cost for reference.
A single-storey self storage facility costs around $25-$42 per square foot.
A multi-storey self storage facility construction cost may range between $45-$75 per square foot.
This cost does not include land or site improvement cost and represents construction costs only.
Once you have built a self storage facility, you need reliable self storage software and other resources to make it operational.
To calculate a realistic estimate of self storage total development costs, you must consider some vital costs. They are essential components affecting the net construction cost of a storage facility.
You need a piece of land at an ideal location to build a self storage facility. Land cost is a significant component of the self storage building cost. Land cost depends on various factors, including location, market rate, and economic conditions.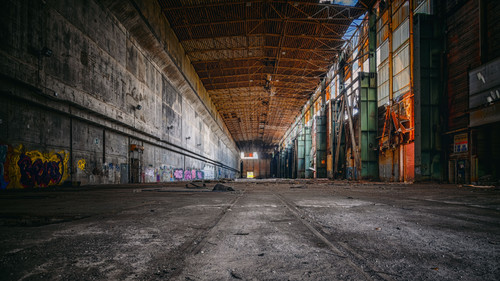 Usually, the storage facilities built in rural areas have limited self storage marketing outreach and online presence. Therefore, a higher number of self storage facilities are built in urban and suburban areas.
How does that affect the cost? Understand it by the following example;
Land area in urban areas is scarce compared to rural areas.
The competition in urban areas is also high among storage companies.
Land cost would be comparatively higher in urban areas than in rural areas.
This is a simple example of how different factors can affect land costs. In real-life settings, various other determinants also affect the cost of land.
Usually, the most important material used in the construction of storage facilities is steel. It is also one of the costliest among other materials. The cost of these materials can vary significantly in different markets.
For instance, the cost of some materials may be higher in urban markets while lower in rural areas or vice versa.
The cost of labor involved in building a self storage facility may vary depending on various factors. Some of them can be;
Labour laws in a specific region
Labour shortage or excess
The wage limit set decided by trade unions
Whatever the reason, you cannot ignore this crucial component of the total set-up cost. Do a market survey or consult a professional to determine the projected labor cost in your construction and development budget.
The site you have chosen for building your storage facility may need some work. You must invest in site preparation to bring it into a workable condition. Site preparation may involve clearing the land, removing vegetation, or making drainage arrangements.
The amount spent on these developmental activities adds to the property's value. It is, therefore, an important determinant of self storage building costs. The cost may be as low as $5 per square foot or as high as $80 per square foot.
Several additional expenditures are a part of the initial self storage business costs. It includes marketing expenses, operating expenditures, moving and packing supplies, and other miscellaneous expenditures. They can sometimes consist of a major chunk of the total construction cost.
Some important factors directly affecting the self storage building cost are listed below.
Size of the facility: The bigger the storage facility, the higher the self storage building cost. This idea is not always true, as the large size can reduce construction cost per square foot.
The number of rentable storage units: You must do market research to identify the number of units you will be offering at your storage facility. Will all storage units be of the same size or not? All these considerations affect your total construction cost.
Technology integration: Do you want to build a modern self storage facility with the latest technology integration?     


Your investment in self storage business is only worth it if you can generate significant returns. The business needs to generate more profit than you could have earned by investing elsewhere. If not more, then at least equal to the expected return of some other investment project.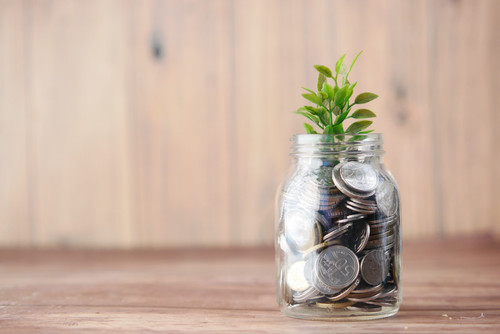 So how do you know if your business can generate steady returns? The success of a self storage business depends on some crucial factors. Furthermore, for those considering real estate property investment, a well-managed self storage facility can offer a compelling and relatively passive income stream, making it an attractive option in a diversified investment portfolio."
The site where you develop a self storage facility plays a vital role in the success of your business. Finding an ideal location seems challenging, but the effort you put in is worth it. So, what do we mean by the right location? It refers to a site with the following;
Right price
Right zoning
Right demographic
Choose a visible location to attract customers within your allocated budget.
Restrict yourself to 25%-30% of the total self storage building cost budget for land purchase. This leaves you with sufficient funds for the construction and development of the storage facility.
You have to be specific about the audience group you are targeting. Deciding the type of storage service you render to streamline your business operations is essential. Usually, the following are the storage services generally offered by storage facilities.
Personal storage: The most common types of self storage facilities are the ones offering personal storage services. It helps individuals rent out storage space while moving, decluttering, or renovating.
Business storage: Businesses, regardless of their size, can need storage space to store their inventory and materials. Self storage facilities that serve businesses are well-maintained and offer 24/7 access to the customers.
Student storage: Students need storage units to store their belongings during holidays and semester breaks. These units are not very large and often in the form of secure lockups. The rent of these storage units is also less compared to other types of facilities.
Vehicle storage: People who do not have home garages rent vehicle storage units. Businesses also use these storage facilities to store entire fleets of vehicles. The rentable storage units are usually larger, and the rental charges are also high.
Military storage: Military personnel frequently move homes with their families. They need a secure space to store their belongings. Military storage facilities located near military bases cater to the needs of military families.
Once you know the specific scope of your storage services, you can channel your operations better.
Building a huge storage facility will offer no significant returns if it is not valuable for customers. To develop an unmanned administration system, you must invest in the right technology. You will need trusted self storage software to manage the facility remotely.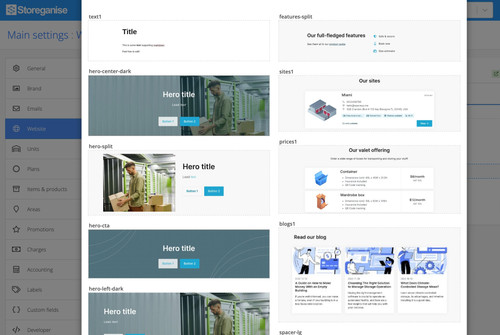 Similarly, you need advanced locks, automatic gates, and efficient surveillance technology to offer a secure environment to the customers. It all requires careful planning and thorough research for better utilization of funds.
Why would someone choose your newly constructed storage facility over other competitors? Give your customers reasons to prefer you to quickly reach the breakeven point in your business. Offer benefits that the competitors don't offer and that fit your budget.
Some valuable features that attract customers include climate-controlled systems, 24/7 access, advanced security systems, and virtual monitoring. Offering these amenities may increase your total cost, but it helps you generate your targeted return on storage investing.
Yes, building a self storage facility is worth it under the following conditions;
The market is competitive.
You have enough financial resources to fund self storage building costs.
You plan to provide differentiating amenities to the users.
Building a self storage facility can offer some amazing pros to some businesses but may not work for others. Every self storage business is unique in various aspects, including business objectives and future plans. You must do your research to make your decision.
The good performance of the self storage sector has made it an excellent investment opportunity. If you wish to construct a self storage facility from scratch instead of buying an existing one, you must consider different aspects of the self storage building cost. Doing a critical cost-benefit analysis can tell you if building a self storage facility is feasible for you.
Related Article: How many Storage Units fit per Acre? Storage Building Guide
Frequently Asked Questions
How much do self storage locations earn?

The profitability of each self storage location depends on various factors and, therefore, varies. However, on average, self storage locations can earn around $150,000-$500,000 a year.
What is the average size of a storage facility?

The average size of a storage facility is around 45,000-50,000 square feet. Usually, the storage facilities can range between 10,000-100,000 square feet with multiple rentable storage units.
Is self storage still a good investment?

Yes, the self storage business is still a good investment. It is less risky, with fewer complications, low operating costs, low breakeven, and higher return. You can make significant profits with a self storage facility.
Is owning a storage facility a good investment?

Yes, owning a storage facility is a good investment. You can develop it into a well-maintained business, personal, or vehicle storage and earn a steady income. Owning a storage facility eliminates the initial self storage building cost. You can earn a return on investment with fewer operational cost implications.
What are the three main types of storage facilities?

The three main types of storage facilities are moving company storage, self storage facilities, and mobile storage units.
What is the most popular self storage unit size?

The most popular self storage unit size is 10x10. It offers approximately 100 square foot area and can fit in the contents of two bedrooms. The medium-sized storage unit is popular among individuals as well as small businesses.
Are self storage businesses profitable in the UK?

Yes, self storage businesses are profitable in the UK. According to Self Storage Association UK, the industry's total turnover in 2021 was approximately £930 million
Is owning a storage facility profitable?

Yes, owning a storage facility is profitable. You can rent storage units to people who need them and earn profit in the form of rental income. A self storage business  does not require a lot of staff or fancy maintenance. You can earn significant profit even after deducting the operating expenditures.
What are the 4 types of storage facilities?

The 4 main types of storage facilities are warehouse storage, container storage, lockups, and removal depositories.
What are the main types of storage facilities

Climate-controlled storage facilities, non-climate-controlled storage facilities, portable container storage, and information management systems are the main types of storage facilities.