We hope everyone is keeping well through the craziness we are living through. As a globally distributed and fully remote team, we have kept fully operational through this time and busy with plenty of new features.
Here is a quick overview of the new features we've recently rolled out along with some coming in the next few weeks.
You can now create labels and use these throughout Storeganise to tag & filter things based on your own needs. You can setup your company's labels in the new Labels section in the settings.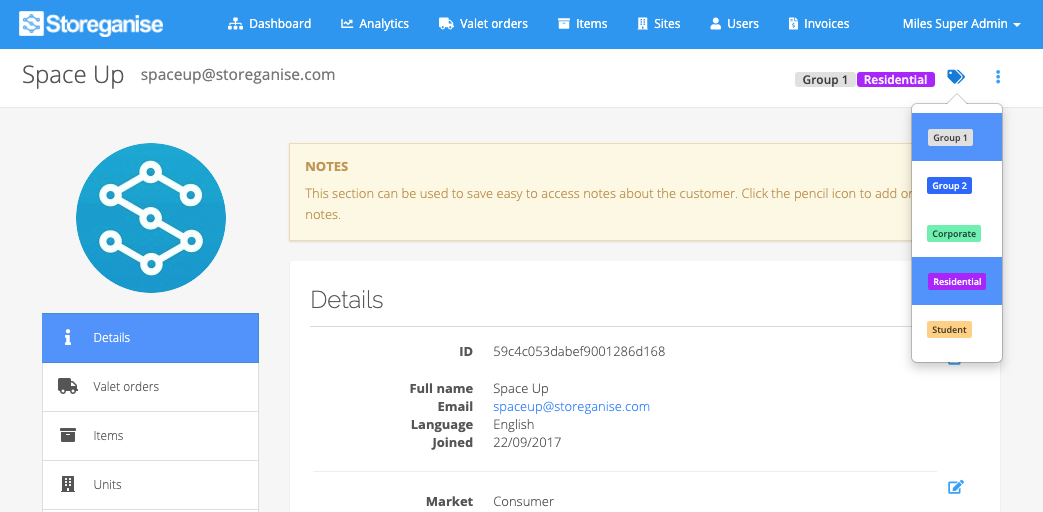 We have added the ability for you to select multiple invoices and charge / send in bulk. Simply click on the checkbox in the invoice table to enable the function.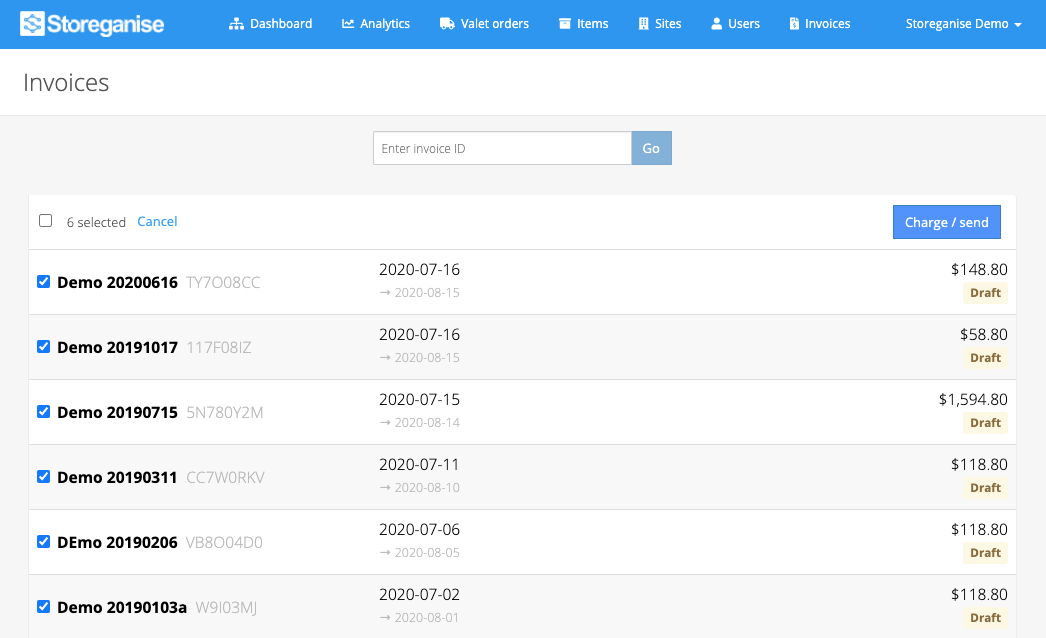 You can now filter & export pretty much any table including user specific invoice views. We've also included additional data points in the exports.
We've updated the valet order creation process for orders created from the Operations App. You'll see a simpler format and the ability to add products to an order.
Similar to the invoice multi-select function mentioned above, this is also now possible for items, allowing you to bulk update item details or states from the Items tab.
We've made a number of enhancements to the site map which now gives you a larger space to view & manage your units. The filtering function allows you to filter out specific units giving you an even better overview of your site's occupancy.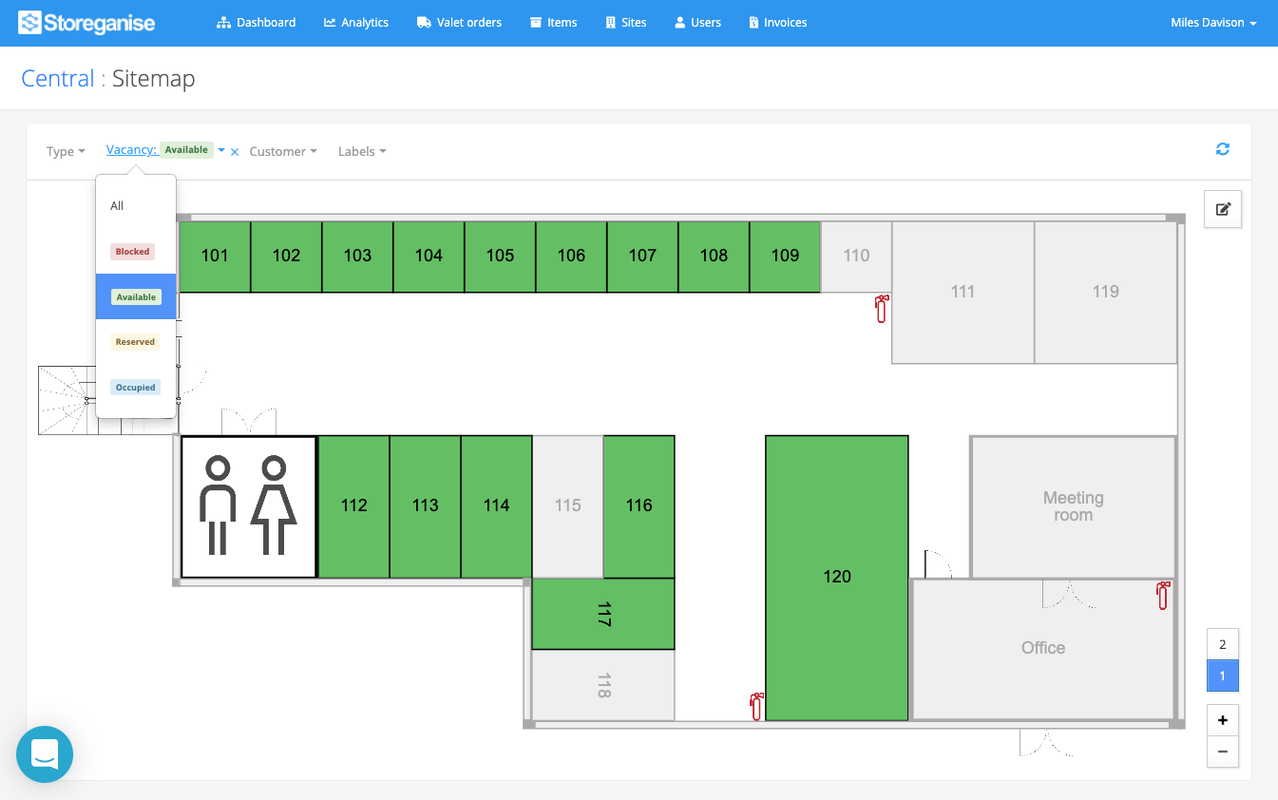 Our new promotions feature for self storage operators allows you to create up to 4 discount rules within a single promo code, including a combination of $ and % discounts. Alternatively, you can create custom discounts on new move-in jobs or for already occupied units (click on the 3 dots on the top right of the unit details page).
The new Products section on a site allows you to create both single or recurring charge products & services. Single charge item types also include an inventory tracking function so you can see remaining stock levels. You can also choose whether or not you want a product to be visible to customers when they book units via the Customer App.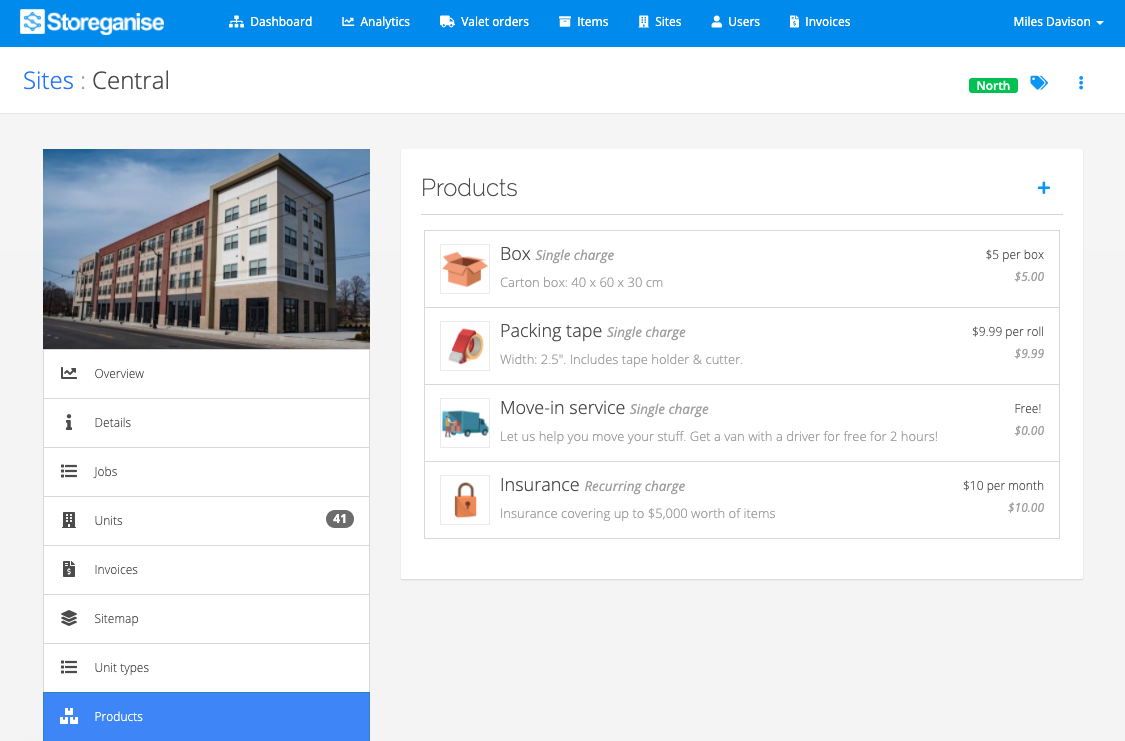 Various improvements to invoices
Enhancements in the User Apps including an improved invoices section
Enhanced speed and security
And more…
At Storeganise, we make your business more efficient, automating every aspect of your self storage service. This includes facility and tenant management, online booking, monthly billing, tracking occupancy rates, and much more.
Get a firsthand look by claiming a free account or booking a personalized demo.