Setting up discounts and referral codes
Discounts and referral codes can be an efficient way to boost occupancy rates. Learn how in this article. 
Discounts and promo codes are mostly used in retail and ecommerce as vital parts of marketing strategies. They're triggers that encourage website visitors to make purchases. When applied properly, they can be an efficient way of boosting your occupancy rates. If you haven't already, you should definitely try them out.
In this short post we'll teach you how to set up discounts and referral codes for your facility.
Discounts trigger purchases, but posting signs about the price drop at your facility might not do the job. Instead, you should package it in a promotion campaign or better yet - in a continuous programme.
When a customer creates a new order, they will be presented with a section to enter either a promo code or referral code. Once they enter their promo code, it will be added to their order.
There are 4 common uses for promo codes and discounts:
Say you have a vacant units that need filling up fast, or you're expanding your facility to specialized storage (eg. vine storage or RV storage). Offering discounts makes your offer more attractive as potential customers are always on the lookout for the best deal. Set up the discount for a limited time or on a limited unit (eg. offer the first month of storing for free or make a special spring cleaning promotion).
Creating promo self storage codes
You can create a promo code in the Main Settings under Unit Promotions. Just enter the information in the pop-up window; promo code, title to appear in the invoice, validity of promo cite, the sites that the promo code should be applicable to, accounting code and the rules that apply to the discount.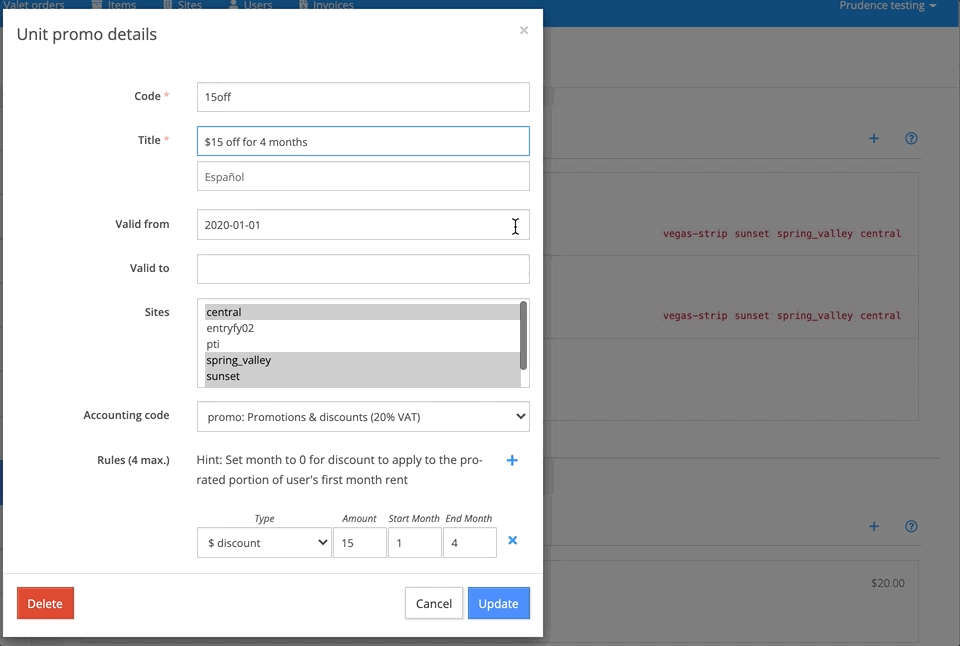 A friend's recommendation will always be the best marketing. Offer perks, credits or discounts to existing customers (or affiliates) that send you new customers.
Get the word out by including the referral codes and information about the promotion to your customers via email.
Credits are quite similar to discounts. It's an amount of money that's used to pay-off invoices, either partially or entirely, depending on the credit amount available and the invoice amount. Give your customers credits either as a part of a promotion or as a separate reward (eg. birthday)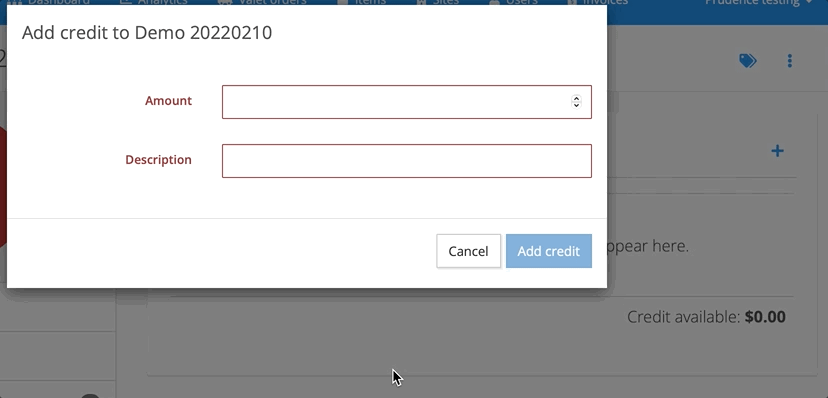 The promo code will then be added to a user's account as credit once the items are in storage. A user's credit can be viewed in a User's details page under the Credit tab.
At the end of the day occupancy rates are what matters. It's often easier to keep existing customers than introduce new ones. Leverage premium customer experience to differentiate your facility from the competition. Other than having a kind and helpful staff, reward your customer. Let them know how much you appreciate them.  This is usually done by  offering credits, special discounts or a rent-free month for customers that have been using your services for a fixed time period.
When creating a move-in job for a user, you can select to apply an available promo code for a corresponding site. You can also create a custom promo code for that move-in job.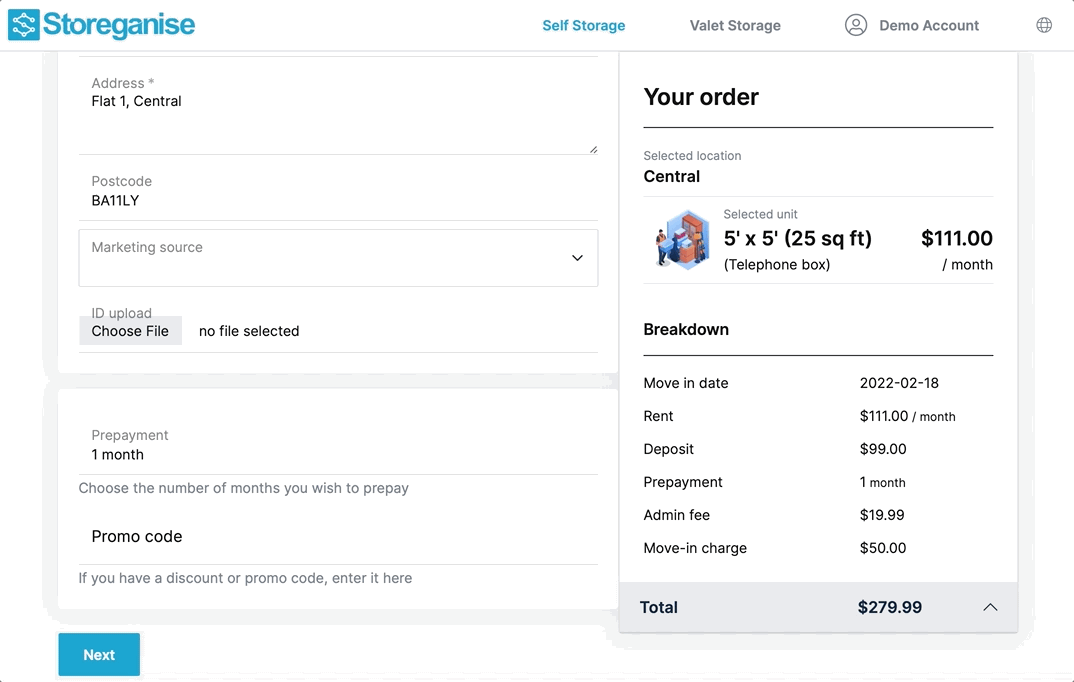 Related article: Tracking your self storage marketing campaigns